PURDUE POLYTECHNIC DATA DASHBOARD

We can't introduce you to every one of our dynamic, inventive students who make the Polytechnic
a unique college of innovative technology, so we'll break things down by the numbers:
Student-Faculty Ratio

23:1
Student Organizations

60+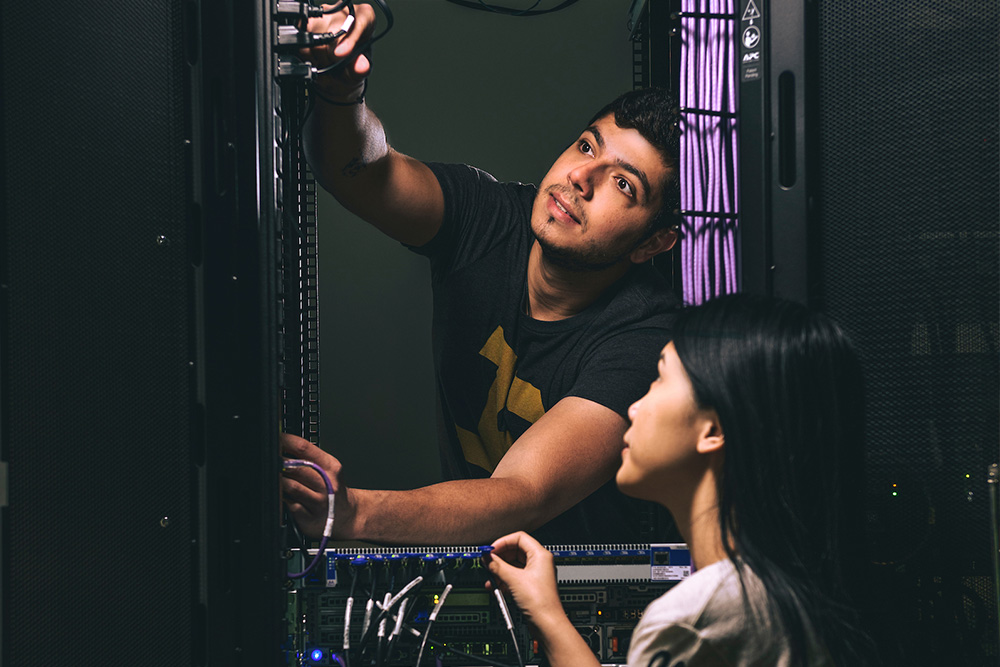 College Enrollment

5,912
Undergraduate: 4,846 (82%)
Graduate: 1,066 (18%)
Male: 4,501 (76%)
Female: 1,411 (24%)
Enrollment by Race/Ethnicity

Fall 2023 Polytechnic West Lafayette Enrollment
3.70
Average High
School GPA

28.6
Average ACT
Composite Score

Ethnicity


14% Underrepresented Minority (URM)

86% Non Underrepresented Minority
Residence


11% International

38% Out of State

51% In-State (Indiana)
Gender


25% Female

75% Male
Fall 2023 West Lafayette New Beginners
Purdue Polytechnic's hands-on lab work and high-quality problem-solving assignments and experiences help us to truly put what we learn into practice. We are able to freely collaborate with our peers and ask for guidance from our professors, which prepares us to face real industrial challenges. The student population has made me realize how incredibly unique each and every one of us is.
Irene Hensista
Advisory Associate at KPMG Global
Sought-After Employees

Polytechnic students graduate with the technical abilities and interpersonal skills that make them highly desirable to employers.
Here are just a few of the companies that have hired our graduates:
Amazon.com, Inc.
ArcelorMittal
Bastian Solutions
The Boeing Company
Caterpillar Inc.
Cummins Inc.
Endeavor Air
Gulfstream Aerospace Corporation
Lawrence Livermore National Laboratory
Lockheed Martin Corporation
PepsiCo, Inc.
The Raytheon Company
Salesforce.com, Inc.
Purdue CCO Data Dashboard