Director and Power Converters/Drives
N Athula Kulatunga, PhD, CEM, is the George W. McNelly Professor at the Purdue Polytechnic Institute at Purdue University, West Lafayette, Indiana. He is the founder of two industry sponsored applied research labs at Purdue – 1) Power Electronics Development and Applications Lab (PEDAL) sponsored by International Rectifier and 2) Grid Efficiency Lab (GEL) sponsored by Landis+Gyr Company.
Awards:

George W. McNelly professor, 2014
2010 and 2009 Purdue College of Technology Outstanding Tenured Faculty Member
2010 and 2009 Purdue College of Technology Outstanding Faculty in Engagement
2007 Legends in Energy award by the Association of Energy Engineers (AEE)
Applied Research Areas

Energy and electrical power management
Power electronics applications in motor drives, super-capacitors, and power converters
GaN hardware development for high frequency applications such as wireless power transfer.
Audio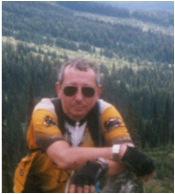 J. Michael Jacob is a professor in the Department of Electrical and Computer Engineering Technology at Purdue University. He has worked on the calibration of nuclear weapons test equipment, and on the Skylab Space Station. He has consulted with UTEC (watt-hour meter calibration), Radian Research (frequency synthesis), Delco (automated data acquisition), Ash Medical Systems (automated manufacturing testing, and blood flow sensor design), Thermal Properties Research Lab (data acquisition of shuttle tile thermal performance), Wolverine Industrial Products (automated bolt assembly), and Ross Gear (computer-based instrumentation).
Awards:

CTS Microelectronics Undergraduate Teaching Award: 8 times
Dwyer Undergraduate Teaching Award School of Technology: 3 times
Purdue University's undergraduate teaching award (the Amoco award)
School of Technology's Outstanding Tenured Faculty Award
Joint Services Commendation Medal Secretary of Defense

Texts Written

Advanced AC Electronics: Principles and Applications, Delmar Thomson Learning
Power Electronics: Principles and Applications, Delmar Thomson Learning
Analog Integrated Circuits Applications, Prentice Hall
Industrial Control Electronics: Applications and Design, Prentice Hall

Applied Research Areas

Consumer power electronics (< 1000W), audio power amplifiers (class D), robust undergraduate education, electronic texts, student owned computer integrated instrumentation