"We live and work in a globally connected economy," said Elizabeth Barajas, Purdue Polytechnic's senior global programs coordinator, "so we are introducing a new minor that will help students apply different cultural perspectives in both personal and professional settings."
The new 15-credit minor, advanced global technology, will help undergraduate students adapt to the ever-changing dynamics of global collaboration. It's designed to help students better understand and capitalize on diverse perspectives by increasing their intercultural competency. The skills that students learn in the new minor will be applicable to both international and domestic workplace settings.
"Technology helps make the world smaller every day," said Robert F. Cox, senior associate dean for globalization. "Our new advanced global technology minor will help prepare students to succeed in diverse groups anywhere on the planet through increased awareness of the societies they are impacting through their developed solutions."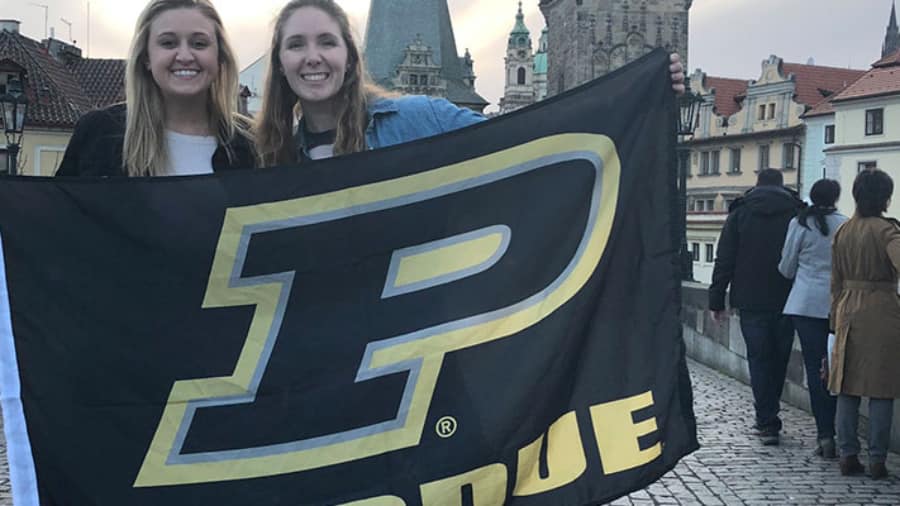 Students will choose either of two pathways to complete the minor. The first pathway includes taking 9 credit hours of global/cultural courses and also a faculty-led study abroad program or faculty-led field trip abroad, or a six-week collaborative project that focuses on a globally oriented task.
The other pathway consists of a semester-long study abroad program that incorporates at least 12 credit hours taken at the host university.
Both pathways for the minor include TECH 12000 (Design Thinking in Technology, known informally as "TECH 120") or an equivalent course. (See the advanced global technology minor web page for a complete list of requirements.)
The advanced global technology minor provides a new way for Purdue Polytechnic students to complete their major's global/cultural immersion requirement and showcase their global competency to a prospective employer. The minor is open to all Purdue Polytechnic students. See polytechnic.purdue.edu/degrees/advanced-global-technology-minor for more information.
Additional information: