"We live and work in a globally connected economy," said Elizabeth Barajas earlier this year. That's when Barajas, Purdue Polytechnic's director of globalization, introduced a 15-credit minor that enables students to increase their intercultural competency by learning and applying cultural perspectives. The new minor also provides a method for Purdue Polytechnic students to complete their major's global/cultural immersion requirement.
To complete the advanced global technology minor, students choose from two options. One option includes taking nine credit hours of global/cultural courses and participating in a study abroad program or a six-week collaborative project that focuses on a globally oriented task. The other option consists of a semester-long study abroad program that incorporates at least 12 credit hours taken at the host university.
Members of the first cohort have returned to the U.S. This is what they said about their experiences.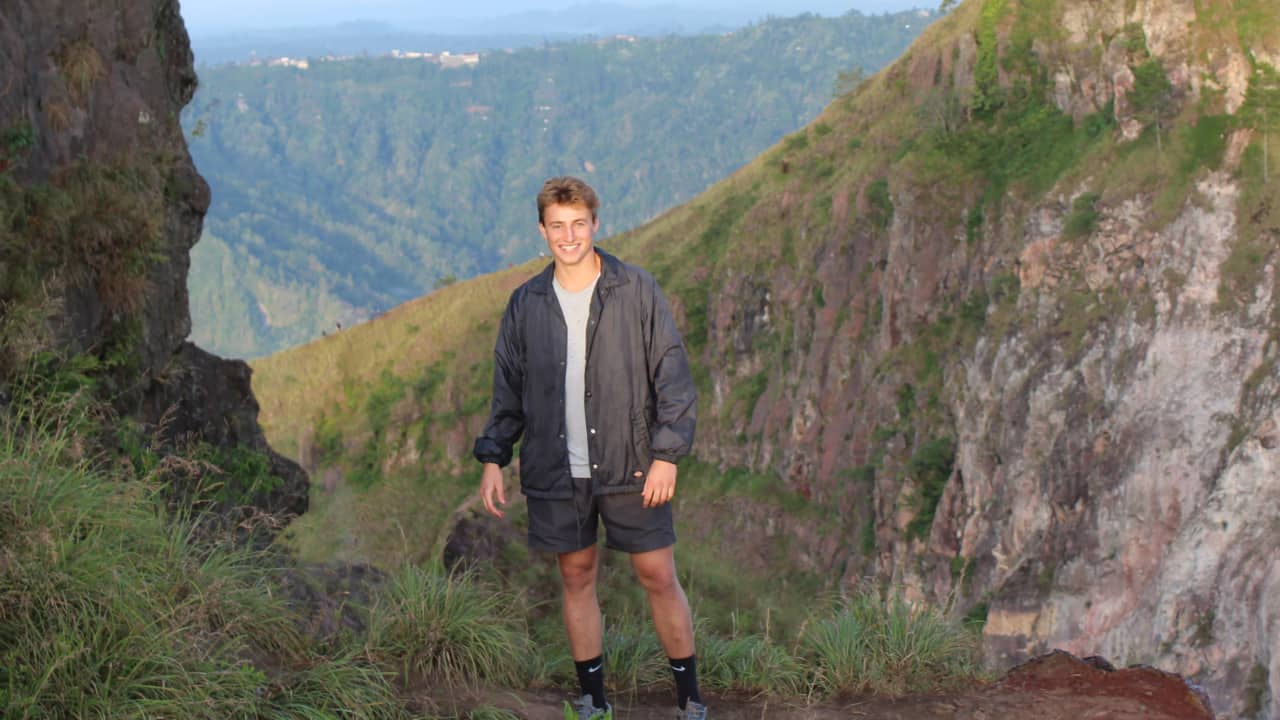 Henry Hathaway (BS mechanical engineering technology '20) spent a semester at Queensland University of Technology in Brisbane, Australia, where he joined the St. John's rowing team and lived with more than 300 native Australians in a "social, collaborative and supportive environment."
"My semester at QUT in Brisbane was one of the most enjoyable and meaningful experiences of my life," said Hathaway. "Being immersed in a new culture and making lifelong friends at St. Johns College contributed to unmatched personal growth and happiness. If you have the opportunity, study abroad. You won't regret it."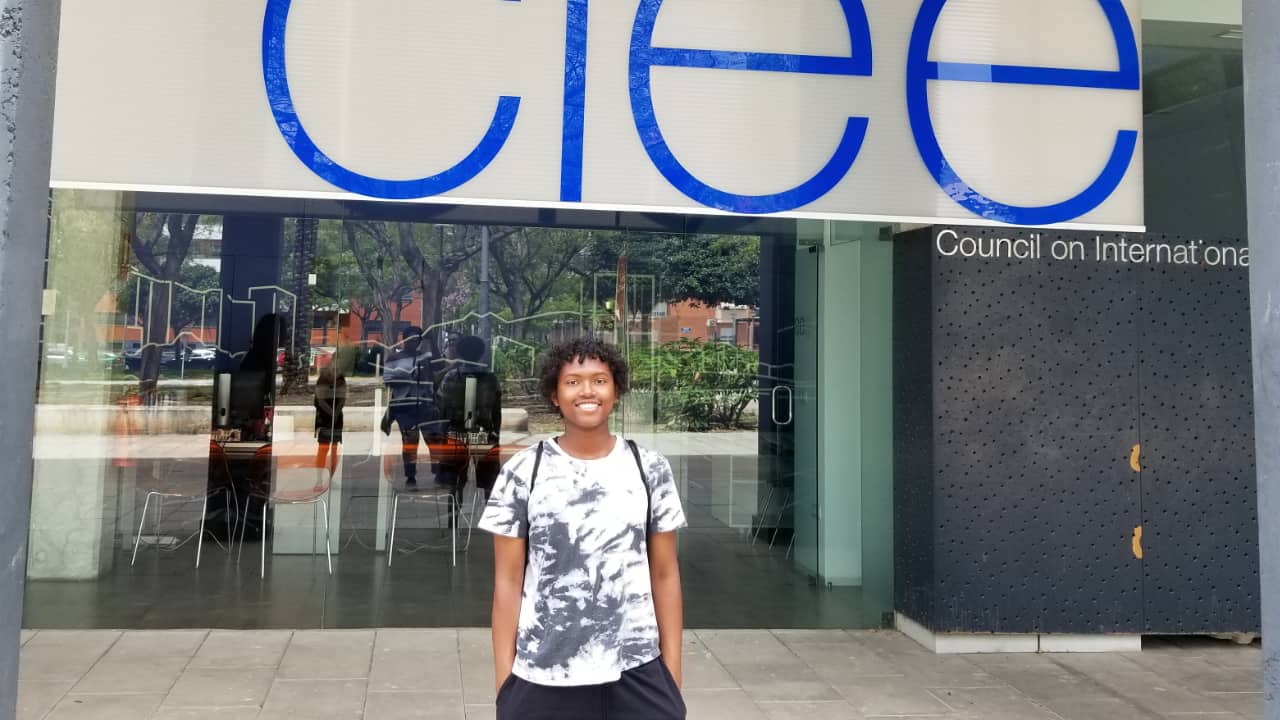 Lauren Benbow (BS cybersecurity '20) spent a semester at the University of Alicante, located on the Mediterranean coast of Spain. She has practical advice for students studying away from the United States.
"Studying abroad really opened up my eyes to other cultures outside the United States," Benbow said. "The biggest thing to think about is to keep an open mind for anything that could happen while abroad. Nothing can really prepare you for every social situation that could happen in a different country, and you may be uncomfortable at some points, but it really is worth being uncomfortable to be able to experience and learn about the world around you."
Aja Biddings (BS construction management technology '20) spent a semester at Royal Melbourne Institute of Technology in Australia.
"The minor in advanced global technology aided me in gaining an ability to interact with people from cultural backgrounds that differ from mine," said Biddings. "The information made my experience in Australia that much more enjoyable because I could place myself in others' shoes. I'll carry this knowledge with me throughout my life and am thankful that I was given this opportunity."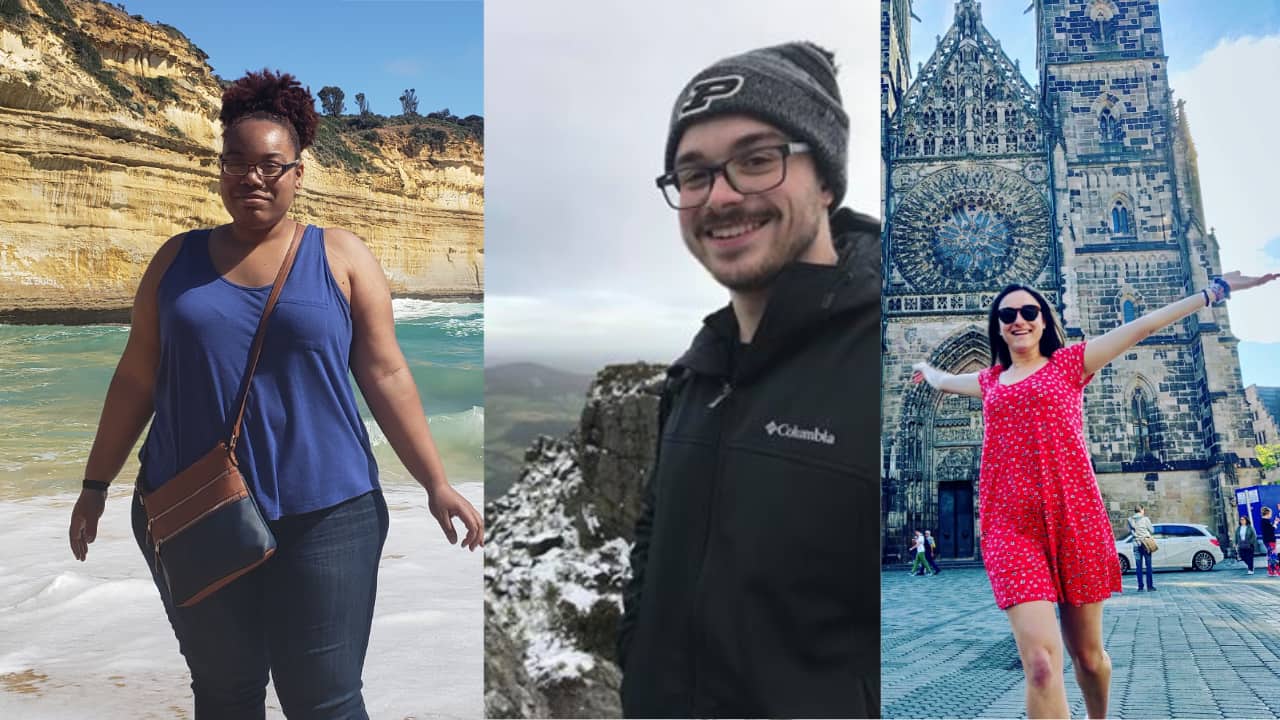 John Jandacek (BS industrial engineering technology '20) spent a semester at Munich University of Applied Sciences in Germany. "Take every opportunity for new experiences," he said. "Most memories aren't made staying home."
Elise Classen (BS supply chain management technology '20) also spent a semester at Munich University of Applied Sciences.
"My time at Munich University of Applied Sciences attributed to immense personal, cultural and professional growth," said Classen. "I had the opportunity to immerse myself into new experiences, places and cultures, whilst creating long-lasting friendships with people from all over the world. The university gave me more opportunities to develop my adaptability and technical skills and impacted the way I approached my education upon returning to Purdue. My experience in Munich has allowed me to take on any challenges I face, and will continuously have an impact on my life."
Additional information