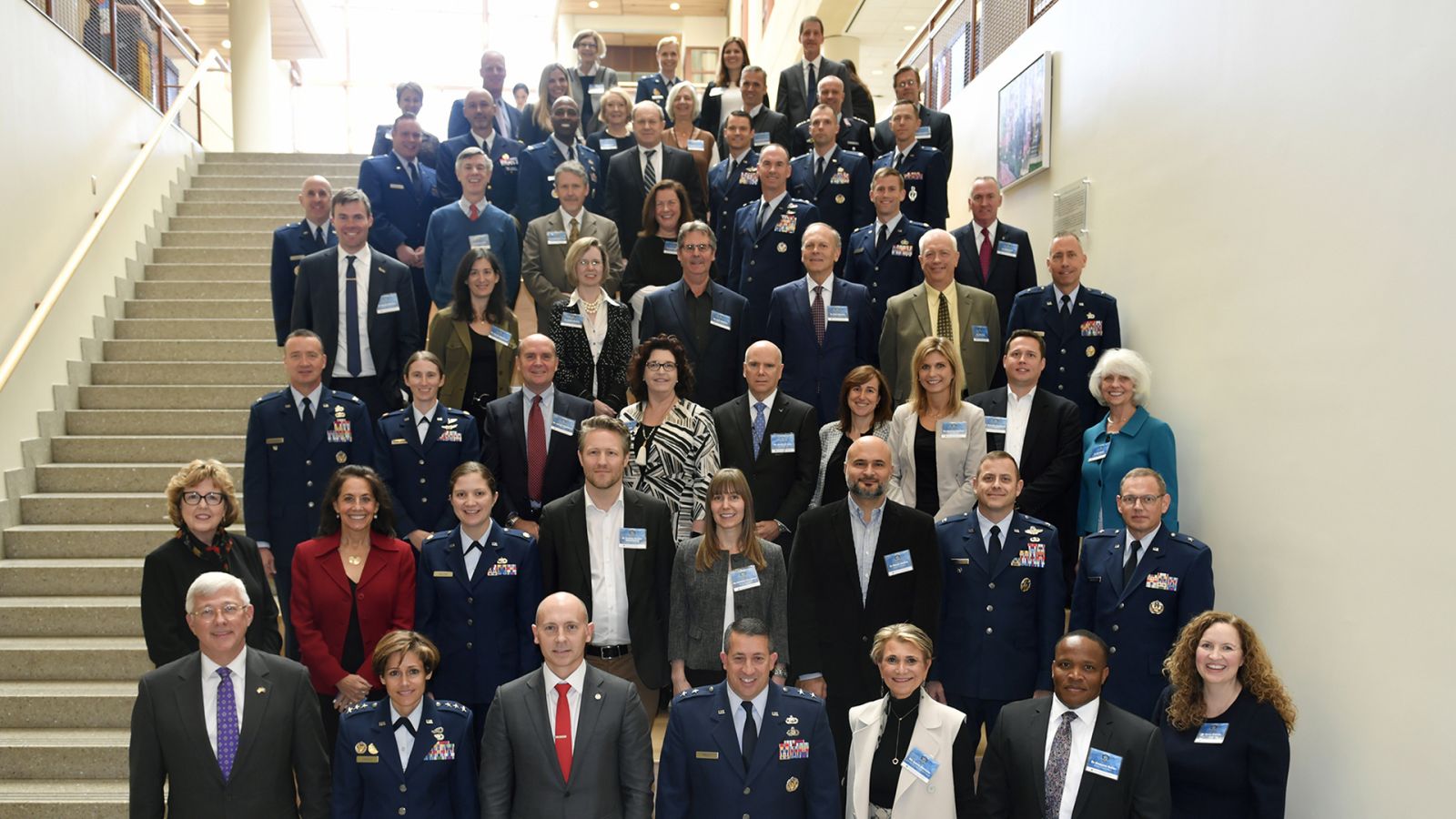 Mesut Akdere, associate professor of human resource development and a faculty fellow at the Center for Intercultural Learning, Mentorship, Assessment and Research, was a panelist at the Ninth Annual National Security Scholars Conference. The forum was held by the United States Air Force in Washington, D.C., on November 30, 2017.
Topics at the conference included improving the Air Force's organizational culture and sharpening their personnel system to ensure they recruit the best possible workforce. They are also striving to provide that workforce with the tools, training and culture it needs to be innovative.
Akdere provided his expertise in two panel discussions to help the Air Force develop and manage their employee talent. He explained, "In the first session, 'Innovations Despite Conformity,' I emphasized the role of diversity and culture in the context of innovation, and utilizing knowledge management (software) systems to create a repository of ideas and approaches for innovation."
Akdere continued, "In the second session, 'Talent Management in the 21st Century,' I recommended engaging in talent mapping for a gap analysis in order to effectively develop and manage their existing talent." Talent mapping is the process of examining the strengths of an organization's current workforce and comparing it to the organization's projected needs. A gap analysis of that talent map then reveals the difference between what the organization has in the way of a complete workforce and what it needs to be successful.
The National Security Scholars Conference was put on by American University's School of Public Affairs.