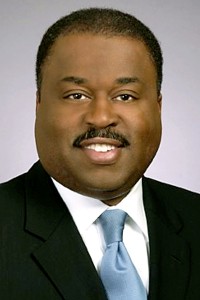 Superstorm Sandy wreaked havoc not only on homes and businesses but also on area communications networks. It especially highlighted the vulnerabilities of the emergency communications system.
Alex Coleman, as vice president, public sector markets for Verizon Enterprise Solutions, has been charged to help find ways for Public Safety customers to modernize their emergency communications infrastructure.
"This particular area has not seen a lot of technological change," said Coleman, a 1986 electrical engineering technology graduate. "While our country's Emergency Communications Networks like E911 work well and meet the needs of the public, modernization of the network is required to allow for advanced capabilities such as text to 911 and video to further support the needs our citizens and the first responder community.
Coleman believes he and his company can help make the system more efficient and cost effective. A new national broadband public safety network, administered by the National Telecommunications and Information Administration (NTIA), may include assistance and infrastructure from providers such as Verizon.
"Change is on the horizon," Coleman said. "First responders in one city will be able to communicate across multiple networks to other cities without dropping a voice or data call. First responders will be able to use video, analytics, voice and other information to get to the root of the problem."
The area Coleman is in charge of also provides machine-to-machine communications (telematics) and cloud computing technology to help solve customer business problems. His team is charged with leveraging all Verizon assets to provide solutions to the public safety community.
He says he uses his Purdue education daily to help make his employer a preferred provider. And because of his experience, he knows Verizon can look to Purdue for even more potential hires.
"You have to have common sense, work well with others, be able to collaborate and have the ability to see an opportunity and make something of it," he said. "I utilize these skill sets every day in my current position. Universities like Purdue are preparing our future workforce to be successful in our ever changing technological world."