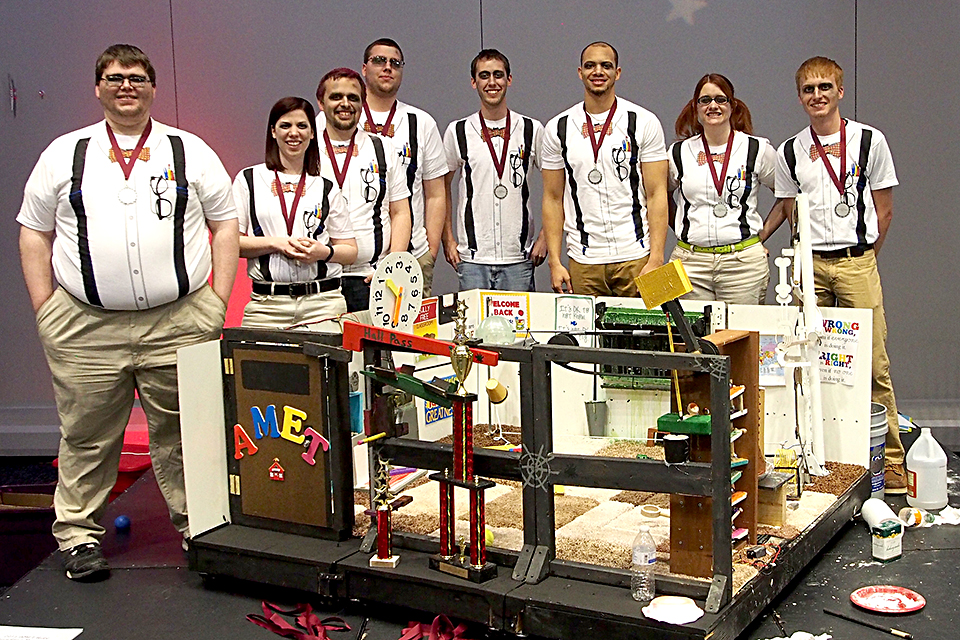 Purdue University took the top two places at the Rube Goldberg Machine Contest national championship, a first for the competition.
While four-time champion Purdue Society of Professional Engineers held on to its title, the Association of Mechanical and Electrical Technologists (AMET) placed second in its first trip to nationals. The AMET team includes eight College of Technology students and one electrical and computer engineering student.
All teams were challenged to create a machine that would ultimately erase a chalkboard. In addition to its runner-up trophy, the team claimed the Best Step award for its Ghostbusters-inspired green slime that wiped their board clean.
Read more about the national competition in the Purdue news release.