Artificial Intelligence Ground Vehicle Challenge
Saturday, January 28, 2023 -

10:00am

to

6:00pm
Saturday, January 28, 2023 - 10:00am to 6:00pm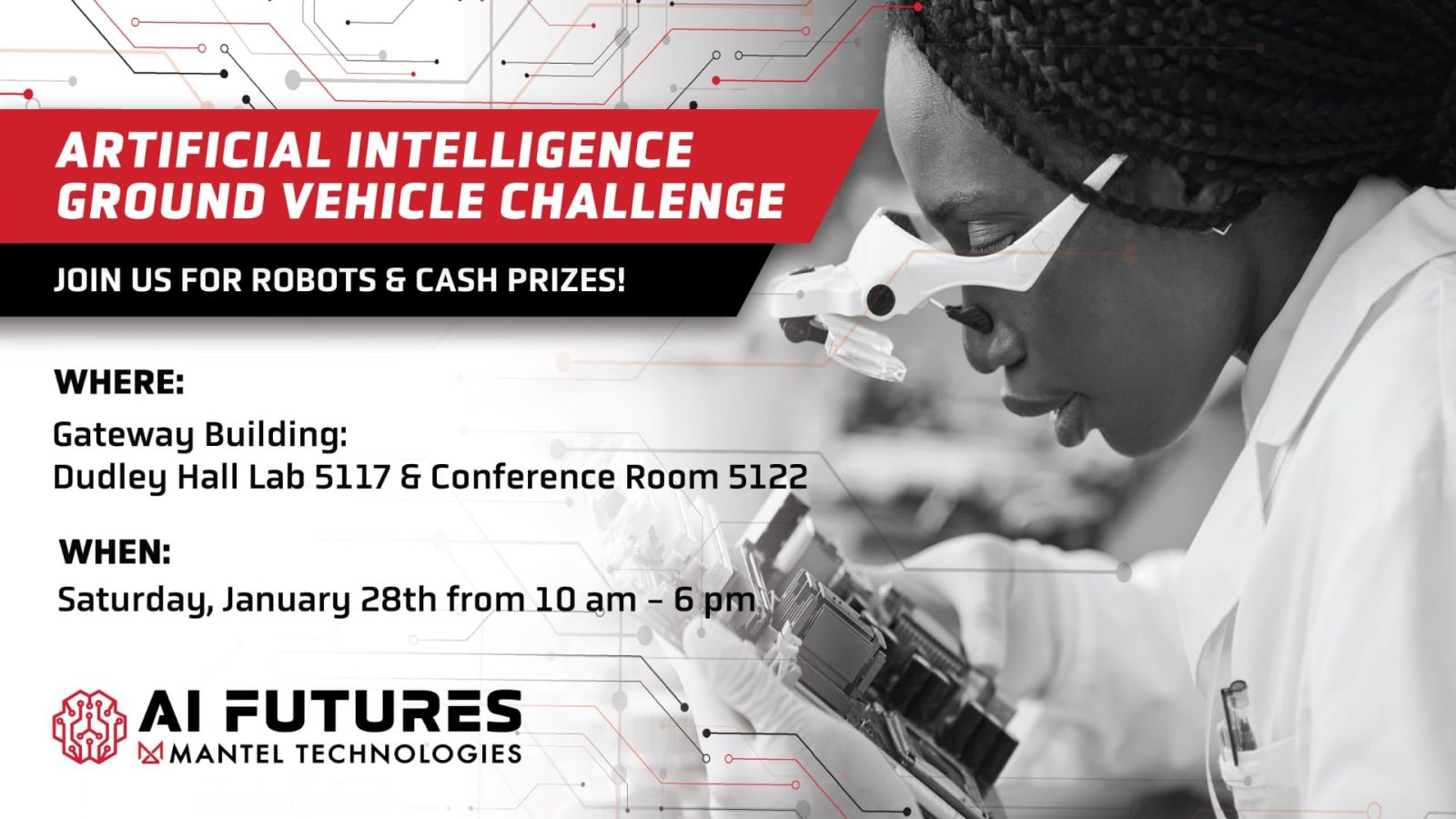 AI Futures, by Mantel Technologies and in partnership with the Department of Defense, is hosting our first Artificial Intelligence Ground Vehicle Challenge at Purdue University! We'd like to challenge you to a friendly battle and put your skills to the test. This autonomous ground vehicle event is a free, full-day educational competition. We'll provide breakfast AND lunch, cash prizes for 1st, 2nd, and 3rd place teams, gift cards for participants, and plenty of guidance throughout the day. We'll also show you how AI Futures is teaming up with the DOD to highlight great job opportunities for your future career in AI.
The event begins with an introduction to our program and team. The competition is a series of challenges that start easily but grow in difficulty as teams progress. Initial challenges include creating an interface to the robotic vehicle over SSH (secure shell connection). Once your team achieves connectivity, the proctor will give you a key to submit to the game server to receive points and you will be given access to the second challenge and so on. The more difficult a challenge, the more points awarded. During the event, the proctor will be available to assist you in your progress. This is a great event for all engineering majors, DA, CS/CIS, and any AI enthusiasts. We hope you'll join us!
Please register at https://manteltechnologies.activehosted.com/f/1 and email any questions to aifutures@manteltechnologies.com.
For more information about this event, please email
Dyane Roesel
.