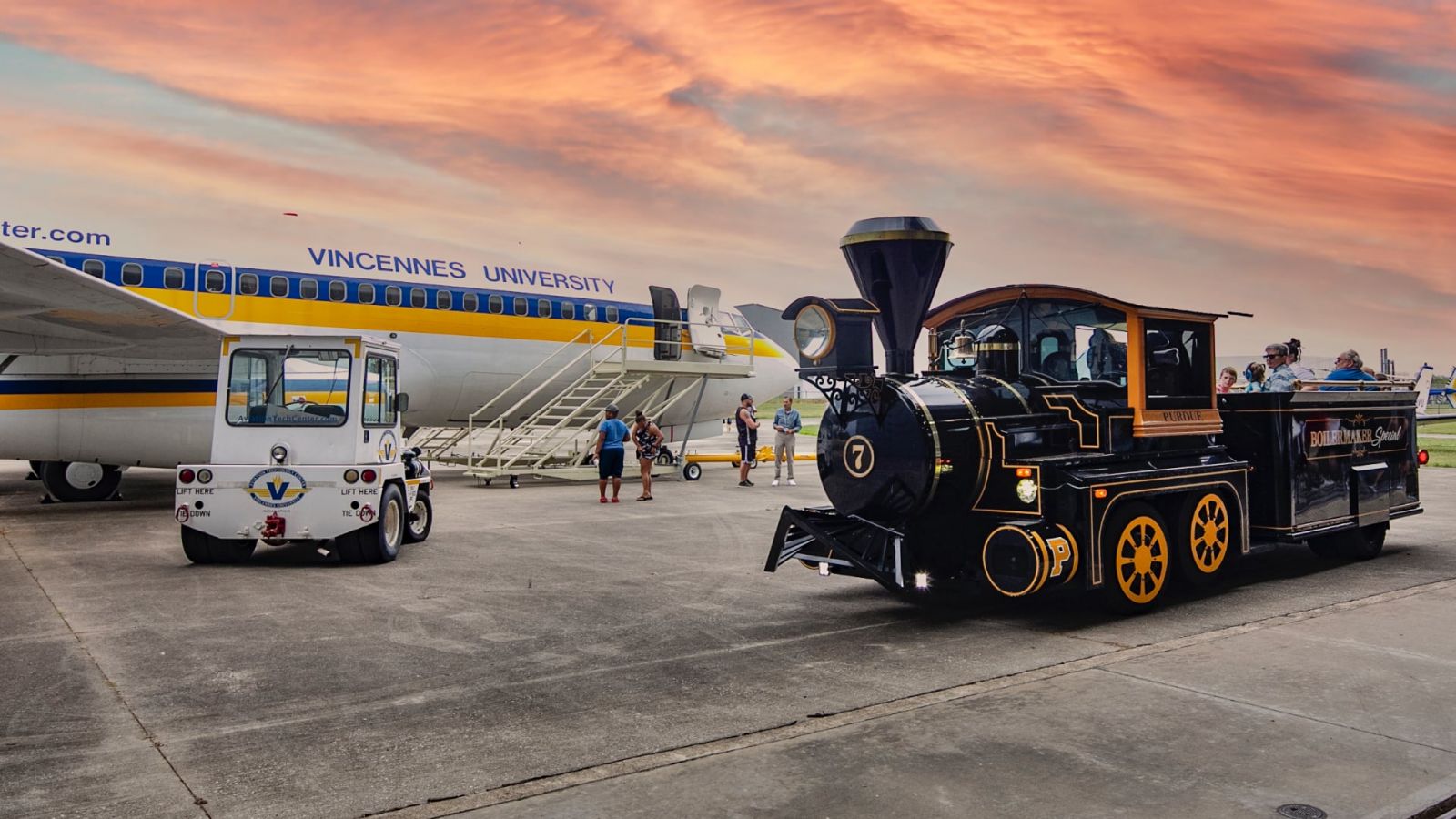 Indianapolis, IN — Purdue Polytechnic Indianapolis and Vincennes University Aviation are collaborating to host an Aviation Community Day where people can learn about exciting career and educational opportunities in professional flight, maintenance, management, leadership and operations.
This free, family-friendly event will be held Saturday, July 22, 2023, from 10:00 a.m. to 2:00 p.m at the Aviation Technology Center, 2175 S. Hoffman Road in Indianapolis, Ind.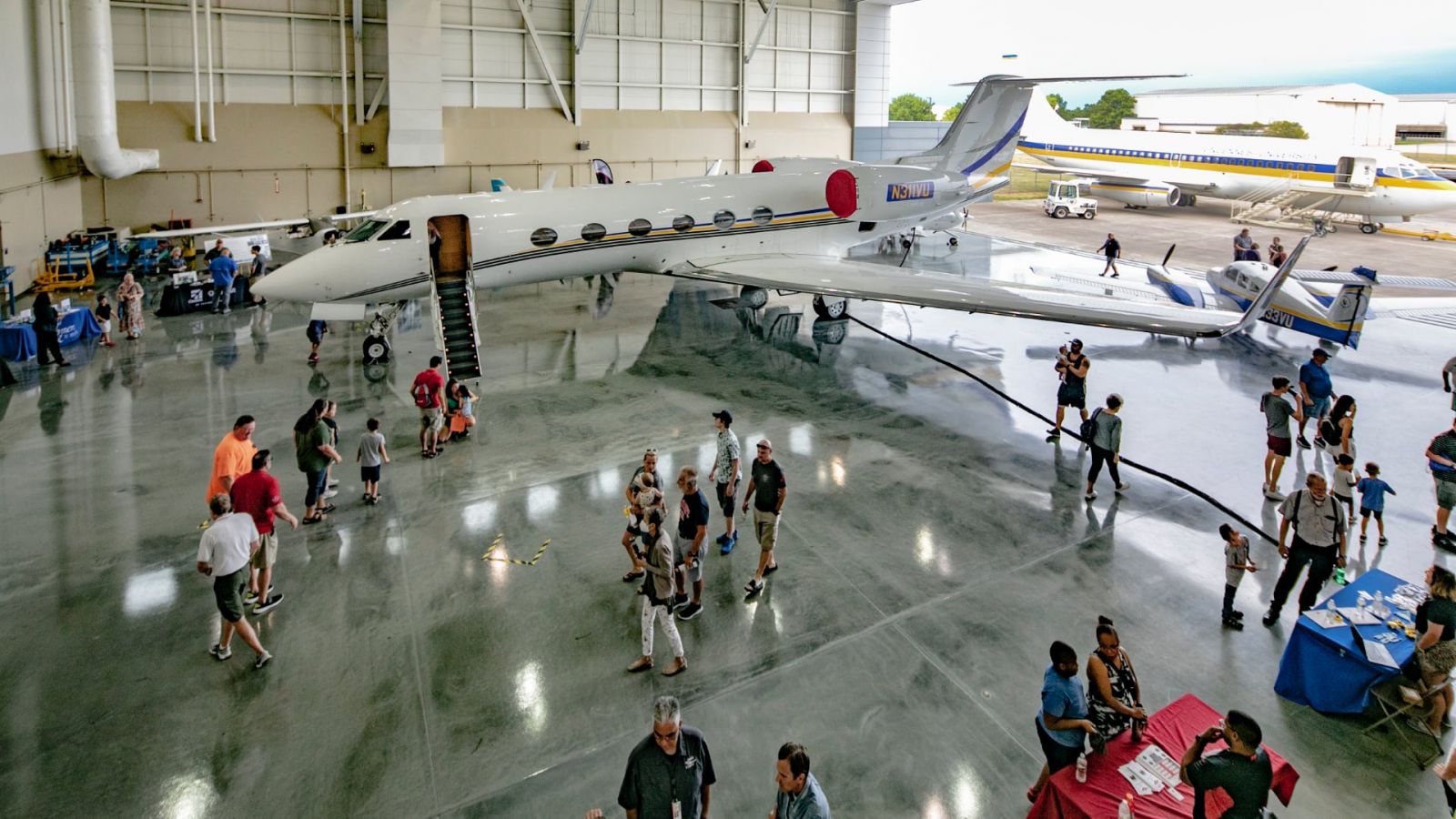 While tours are ongoing, there will be opportunities climb aboard airplanes and get a photo in the cockpit, pilot a flight simulator, learn about the 2+2 bachelor's degree program from Vincennes University and the School of Aviation and Transportation Technology in Purdue University's Polytechnic Institute, take a ride on the Boilermaker Special and meet with industry partners about aviation careers.
"The Aviation Technology Center provides the opportunity for bright minds to pursue high wage and high demand careers in aviation," said Michael Gehrich, director of aviation, Vincennes University. "It also embodies a seamless partnership with Purdue's Polytechnic Institute where students can earn a Vincennes University associate of science degree in professional flight or maintenance and complete their bachelor of science degree in aeronautical technology from Purdue."
For more information about aviation degrees and programs at Purdue Polytechnic Indianapolis, visit purdue.edu/Indianapolis. You may also learn more about the Aviation Technology Center and aviation programs at Vincennes University by visiting aviationtechcenter.com.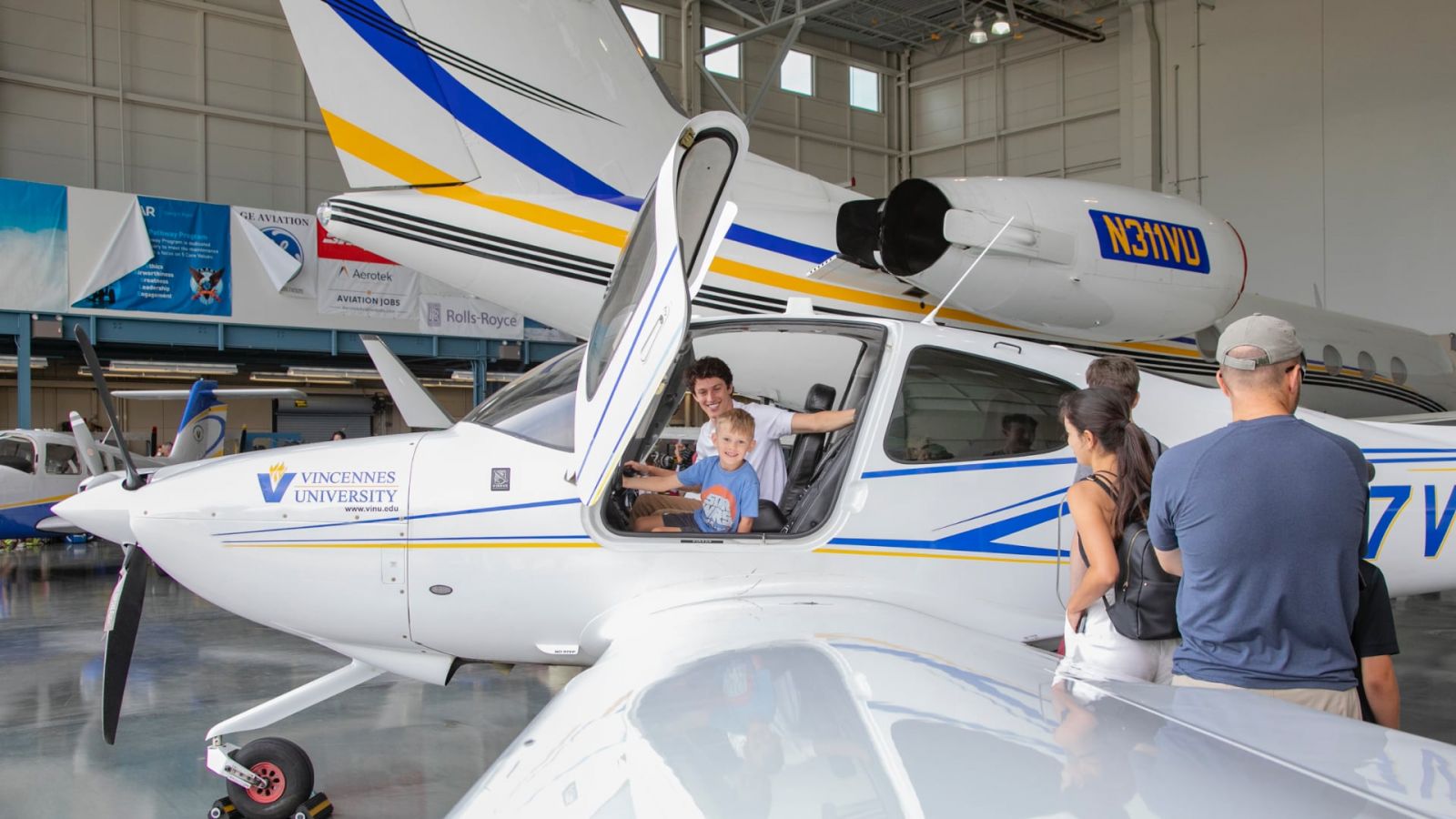 A printable flyer about Aviation Community Day is available for download.
Media contacts

Mike Gehrich, director of aviation, Vincennes University, (317) 381-6000
Desiree Cochran, student affairs administrator, Purdue University, Purdue Polytechnic Indianapolis, (317) 381-6039