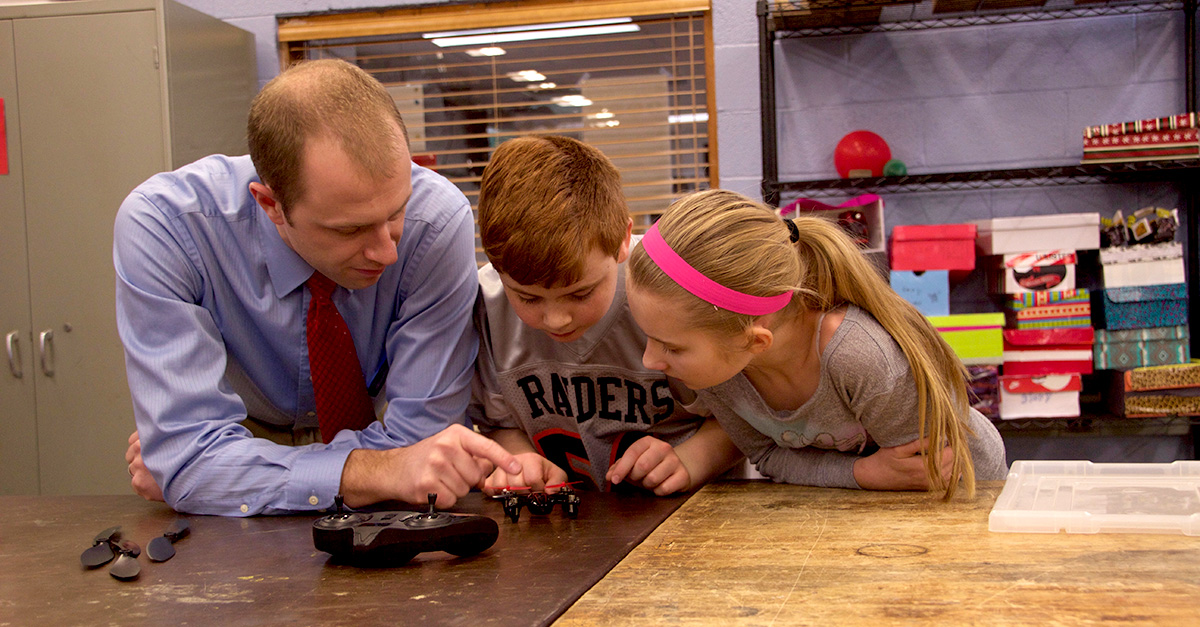 Scott Bartholomew, assistant professor of engineering/technology teacher education at Purdue University, has been named an Emerging Leader by the International Technology and Engineering Educators Association (ITEEA). He will be honored at ITEEA's spring conference.
The honor recognizes educators for outstanding performance, leadership, and accomplishments to date in the field of technology and engineering education.
Bartholomew has been involved with ITEEA and the associated collegiate organization for many years and has served in a number of capacities including advisor, competition author and national event coordinator.
Bartholomew is involved with teaching, research, mentoring, and several K-12 student outreach projects. He earned his doctorate in curriculum and instruction with a concentration in engineering and technology education from Utah State University. He earned both his master's and bachelor's degrees in technology education from Brigham Young University.