It's eight months before summer internship season, and Derrek Staley already has at least four offers. He's not alone.
The recent Building Construction Management Career Fair — one of two during the academic year — is where most BCM students make their connections for internships and jobs after graduation.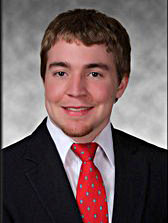 "It's a huge resource," Staley said. "It's one of the best in the country for a BCM major."
While the Career Fair brings in more than 100 employers each semester, students still must prepare for meeting recruiters and selling themselves and their skills. Staley, for example, started attending the Career Fair during his freshman year. As he prepares for his third summer internship, he realizes the networking he did during the first two years has paid off.
He also has taken advantage of other resources: mock interviews with faculty, resume blitzes and campus meetings with industry partners. Each of these activities helped him feel more confident, Staley said.
Derrek Staley's Tips

Make sure your LinkedIn profile is up-to-date and professional
Take advantage of all campus career fairs, not just the ones for your major
Research potential employers
Be natural and confident when talking with recruiters.
Attend preparation events such as resume blitzes and career seminars
Make sure your coursework and activities match your career goals
In addition, Staley has been active in several student organizations that have given him additional experience in his field. He has been part of the competition teams for the National Association of Home Builders (NAHB) and the Associated Schools of Construction (ASC). These experiences helped develop teamwork skills and put into practice construction knowledge from his coursework.
Staley's resume has one other attractive feature – a minor in building information modeling (BIM). Construction companies are adopting the digital imaging process, and they need employees with BIM experience.
With his past successes at the BCM Career Fair and his focus on obtaining a broad range of experiences, Staley is optimistic that he'll have a job waiting for him when we graduates in May 2015.
BCM Career Fair statistics:
• Number of companies: 114 in Fall 2013
• Number of BCM students: 380 undergraduate and graduate
• Most recent graduate success rate: 96.2 percent