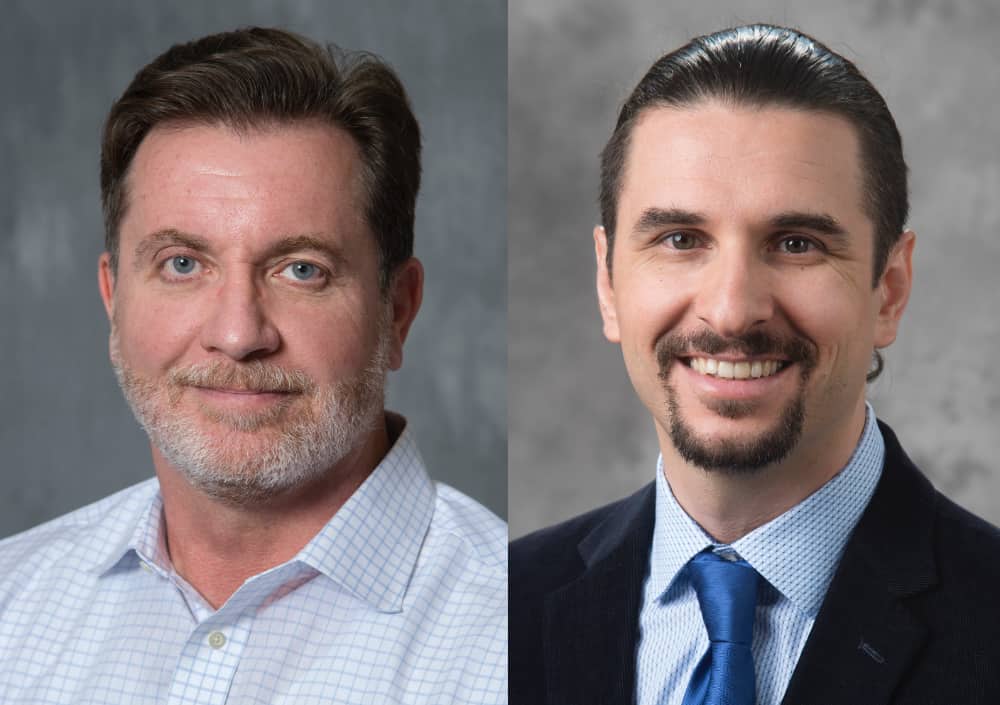 Ongoing artificial intelligence research by Purdue Polytechnic researchers could help parolees avoid committing crimes after rejoining regular society.
"The goal of the study is to identify opportunities for early intervention to better assist those individuals to integrate back into general society successfully," said Marcus Rogers, professor of computer and information technology.
Rogers and Umit Karabiyik, assistant professor of computer and information technology, are using artificial intelligence (AI) and technology to examine the forensic psychology of convicted criminals who have been released, identifying risky behaviors, stressful situations and other behavioral and physiological factors that lead toward recidivism.
AI will help them see into parolees' daily lives through bracelets that collect health information, including stress and heart rate. The monitoring systems currently are being developed, with the parolees expected to use the system during the third year of the research.
"The major reason recidivism is so high is the parolees don't feel like they belong in the community," Karabiyik said. "They have a hard time, and they immediately go back to their old criminal habits. Their old criminal communities are very welcoming."
Rogers and Karabiyik are partnering with faculty from Florida State University and the University of Alabama-Huntsville and working with Tippecanoe County Community Corrections, the Tippecanoe County/Purdue High Tech Crime Unit and the Tippecanoe County Sheriff's Department. The four-year project received multimillion-dollar grant funding from the U.S. Department of Justice.
See the full Purdue News story.
Additional information