Even with 40 years of success preparing students for construction management careers, faculty in the School of Construction Management Technology are challenging themselves to update the school's curriculum to better simulate present-day jobsites and to account for the learning styles of newer generations, according to several faculty and staff in the school.
Patti Morgan, Brad Benhart, Jessica Cabral, Jamie Metzinger, and Scott Santon authored an article describing the updated curriculum for Construction Executive, an industry publication produced by Associated Builders and Contractors which focuses on the business of construction for contractors and construction-related business owners.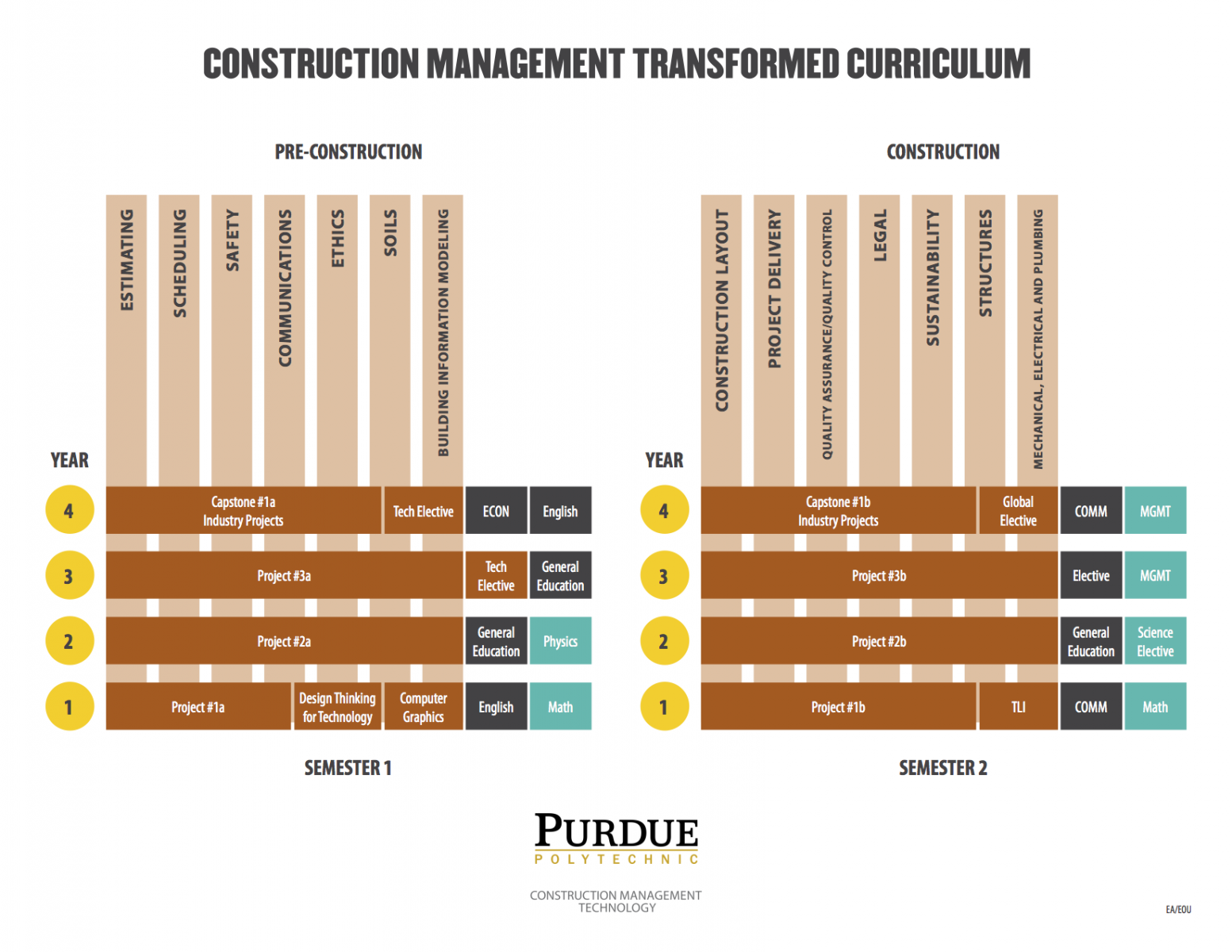 Designing the new curriculum involved breaking down traditional semester-long classes into modules of instruction, classroom activities, and assessments. Modules from all areas of the curriculum are being integrated, applied to specific projects, and team-taught in classrooms. The pieces of the traditional curriculum have been dissected and reassembled to tie directly to the skills, decision-making and management required on actual construction projects. This will result in a construction management curriculum more industry-focused than it was previously, they said.
"With this innovative new curriculum in place, Purdue CM graduates will be even more prepared to step on to the jobsite with confidence in both their decision making and technical skills," Morgan said.