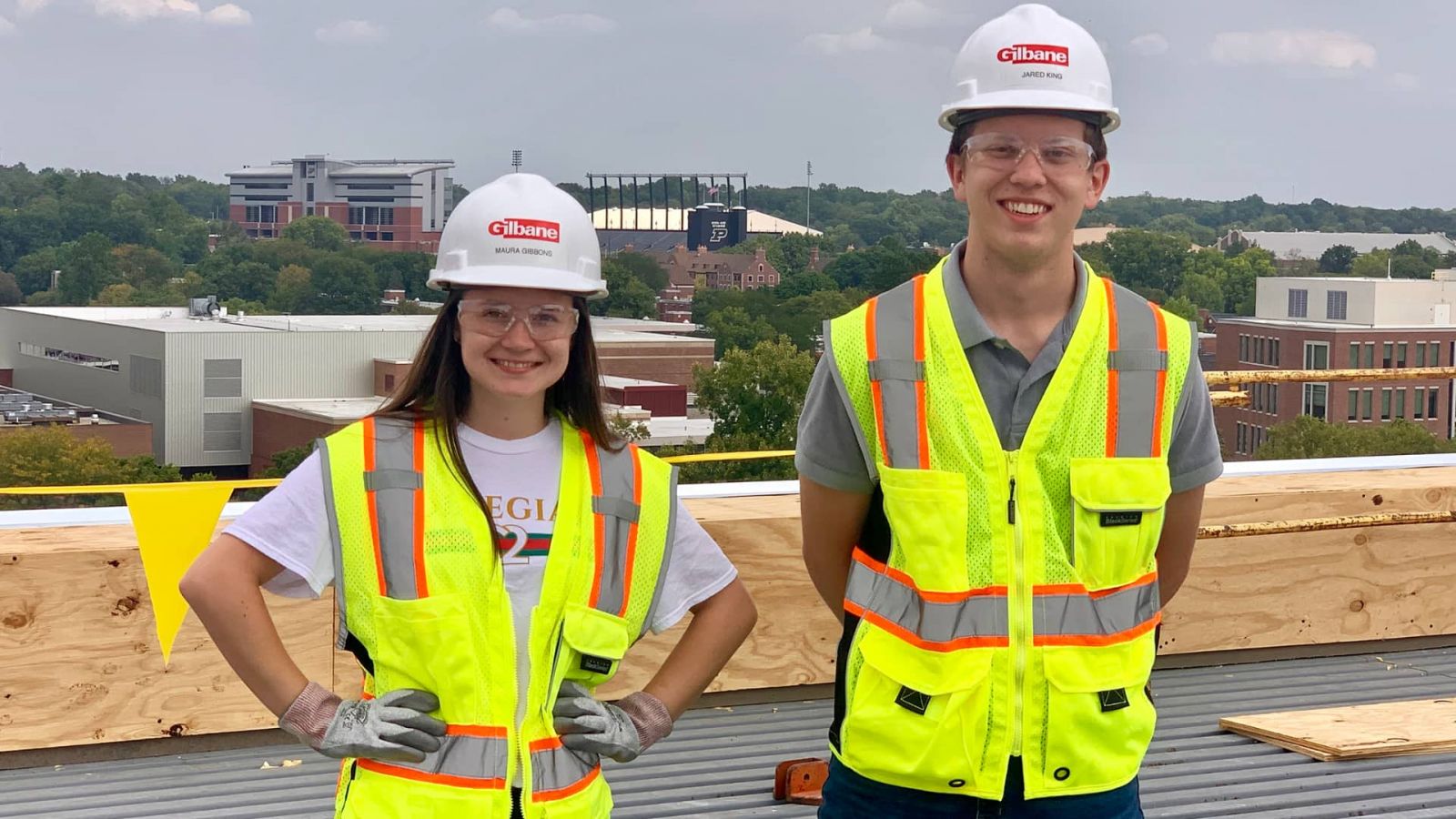 Two students in Purdue Polytechnic's construction management technology program served as construction and customer service advocates as two new residence halls were built.
Jared King, a senior, and Maura Gibbons, a junior, participated in meetings and site visits with Gilbane Building Co., the design-builder of Meredith Hall South and Griffin Hall North. King and Gibbons also helped communicate project milestones to the public, answered questions and provided weekly updates to an online blog and photo gallery for the project.
Their work provided new ways to translate classroom learning into real-world experience, they said.
"This experience has taught me a lot," said Gibbons. "Not only about construction but also about all the personal relationships that go into making a project successful. Plus, it is something great to add to my resume. Not many students get to be involved in a construction project like this."
King found working with Purdue and Gilbane Building Co. to be a good experience.
"I've been able to watch both of the new residence halls go up and be part of the team to construct them," said King. "That will be something I always remember when I return to campus in the future."
Both new residence halls are scheduled to open in fall 2020. Meredith Hall South is being built on First Street, immediately south of the original Meredith Hall. Griffin Hall North is on N. Russell Street, next to Griffin Hall South (formerly named Third Street South) and just north of the Black Cultural Center.
See the full Purdue News article.
Additional information