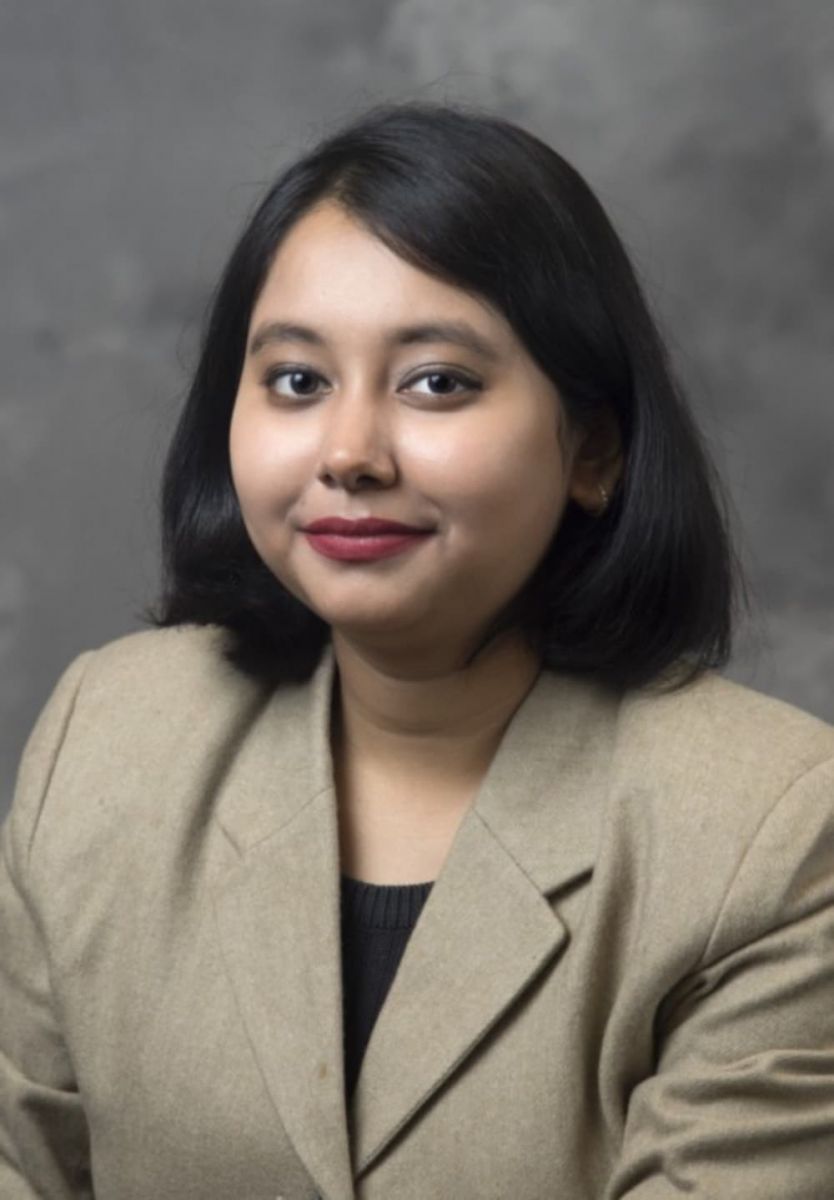 Yansi Keim, a cyber forensics doctoral student in Purdue Polytechnic's Dept. of Computer and Information Technology, was featured in the December 2019 edition of the online interview magazine, Women of Silicon Valley (WoSV).
The article, "The 12(++) Women of Crypto," shared some of Keim's favorite advice, including her own professional cybersecurity recommendations ("To improve your phone's security, uninstall all unnecessary apps") and personal advice from her uncle ("It's not an option to be mediocre; always strive to be the best version of yourself").
We caught up with Keim to discuss her WoSV interview.
Question: How has your life changed since you appeared in WoSV?
Yansi Keim: Appearing in WoSV has had a significant impact. A lot of women have reached out to me through email and LinkedIn to seek guidance, which was a main objective behind writing the interview, besides creating awareness of the degree and the field. I have helped more than 50 women get started with their own careers in cybersecurity.
Question: How did you connect with "Women of Silicon Valley?"
Keim: I am a member of the WiCys (Women in Cybersecurity) organization and a graduate student advisor at the Purdue University chapter. It's a great community for women in the cybersecurity profession. Members of WiCys get exposed to multiple opportunities, including job openings, accessing datasets, publications and getting published in news articles.
Question: What are your plans after completing your Purdue degree?
Keim: After my graduation, I would like to work with RSA Security as a digital forensics engineer. I want to work in the industry for a while and, eventually, my long term plan is to return to academia, especially teaching young minds.
Question: What do you want people to know about the cybersecurity major at Purdue Polytechnic?
Keim: Cybersecurity is an ever-growing field and thus you'll always have options to choose and switch. You can work in forensics, blockchain, cryptography, malware, criminology, whatever you like. Even at the undergrad level, you have the liberty to be a part of interdisciplinary research which will improve your learning curve. I especially want women to know that the world needs them. They can always switch to cybersecurity. We're all here to get you started even if you don't have any prior experience.
Additional information