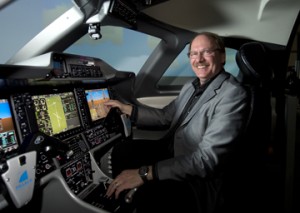 The 13 flight simulators at Purdue's Holleman-Niswonger Simulator Center teach students to fly several planes using strikingly realistic equipment.
Located at the Purdue Airport, the simulator center is a single-story building primarily used by undergraduates in Purdue's professional flight program in the Department of Aviation Technology. Four of the center's simulators are called task trainers, and they teach students relatively simple concepts such as how to input flight plans.
Read the full "Did You Know" article on Purdue Today.