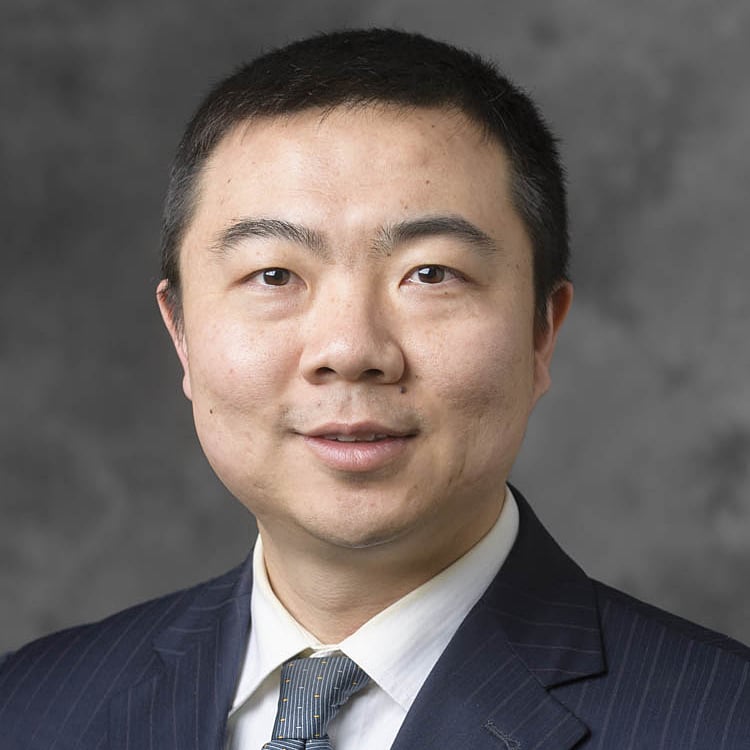 Robotics and software both have the potential to improve productivity, safety, quality and costs in the construction industry, according to a Purdue Polytechnic professor.
Jiansong Zhang, assistant professor of construction management technology, says that the industry has some catching up to do.
"As a construction researcher, I acknowledge our industry has lagged behind other industries such as manufacturing and agriculture in adopting and developing technologies," Zhang said. "In recent years, we've developed new technology in our domain."
Robotic systems for installing bricks and laying out rebar in concrete are both being advanced, he said.
Zhang is working to develop algorithms that can examine the design model of a building and compare it to the building codes of a certain city or state, filtering out violations for correction. It's an example of a small, specific task in the design-review phase of a construction project's lifecycle that he hopes research efforts will improve.
"The amount of time that can be saved and improvements made can vary from phase to phase and application to application and person to person in a project," he said. "Construction projects contain a lot of different phases, [including] planning, design, actual construction, operation and maintenance. Even after the life span of the structure, there is attention to possible remodeling or demolition."
Read the full Purdue News article.
Additional information:

Robotics at work sites? Emerging technology revolutionizing traditional construction industry (Purdue News)