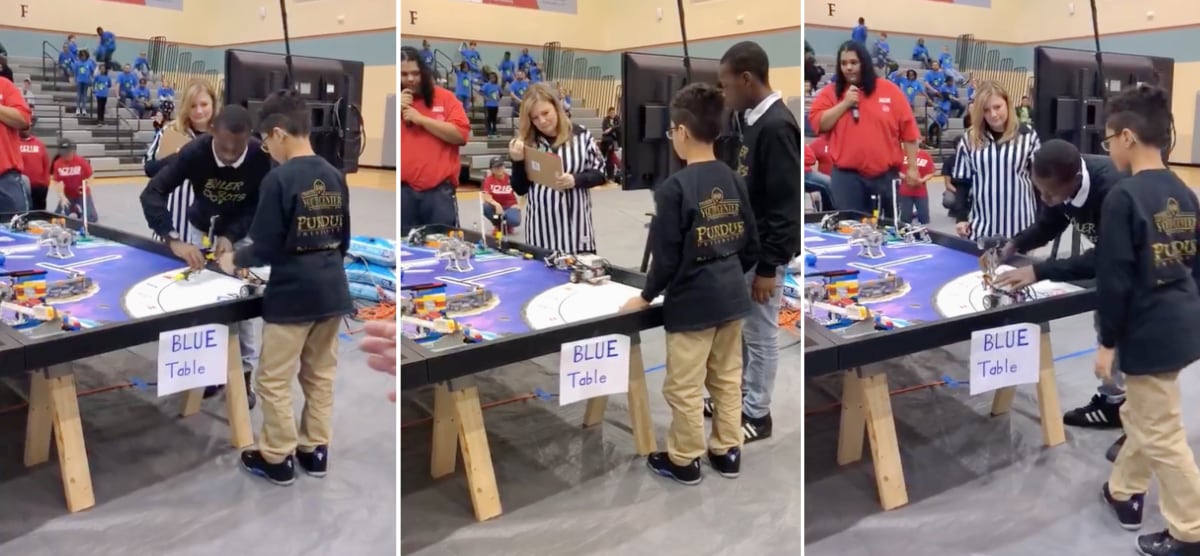 ANDERSON, INDIANA – The Anderson Trustees Youth Center BoilerBots robotics team, sponsored by Purdue Polytechnic Anderson and comprised of middle school students from Madison County, placed third out of 12 teams at their debut appearance in the FIRST Lego League regional tournament held at Pike High School on Saturday, Nov. 10. Thanks to their regional win, the BoilerBots team advances to the state finals in Evansville on Saturday, Dec. 1. However, before the team competes in Evansville, their next challenge is raising money to pay for the gas and other expenses of getting there.
The "FIRST" in "FIRST Lego League" is an acronym of "For Inspiration and Recognition of Science and Technology." The competition introduces a real-world challenge, which the teams must solve by designing and programming LEGO Mindstorms robots to complete tasks.
Lorri Barnett and Fay Barber Dansby, continuing lecturers with Purdue Polytechnic Anderson, mentor the BoilerBots team. Barnett attributes the BoilerBots win to "dedication, perseverance and uncontrolled chaos."
"They began as a group of middle school students with no knowledge of how to build robots, and transformed into a well-functioning team that brought home its first regional win," said Barnett.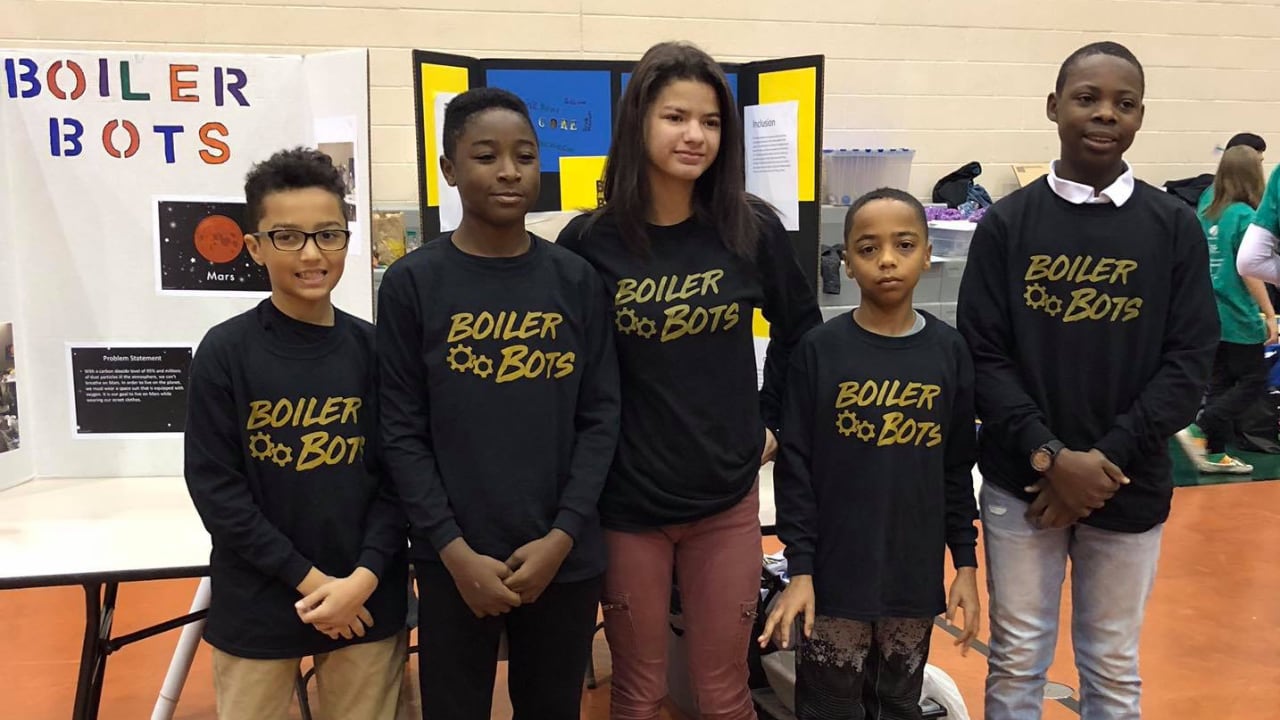 "Purdue is commemorating our 150th anniversary by celebrating the giant leaps that have occurred throughout the university," said Corey Sharp, director of Purdue Polytechnic Anderson. "Our BoilerBots team took their own giant leaps. A few weeks ago, they didn't know anything about robotics, but they worked together as a team, and now they're going to the state finals. Giant leaps come in all sizes."
The BoilerBots are reaching out to Purdue alums for help covering the costs of transportation, meals and lodging as the team travels to the Lego League state finals in Evansville on Dec. 1. To donate online, visit www.madisonccf.org/give, select "Donor-Advised Fund" and then type "Team Roboto Fund" as the specific fund to which you would like to have your gift designated. Donations also can be mailed to the Team Roboto Fund, c/o Madison County Community Foundation, 33 West 10th Street, Suite 600, Anderson, IN 46016.
About Purdue Polytechnic Anderson

Purdue Polytechnic Anderson is part of the statewide network of Purdue University's Polytechnic Institute. Purdue Polytechnic Anderson offers five Bachelor of Science (BS) technology degree programs from Purdue University and serves as a resource for local business and industrial personnel who are updating their skills or retraining in technical fields.
Purdue Polytechnic Anderson provides an individualized, practical and real-world approach for the beginning student and the experienced student. The student population is a mix of traditional college-aged students who have recently graduated from high school and nontraditional students already in the workplace. This diversity brings a unique blend of education and experience into classroom discussions, benefiting all.
###
Media Contact:

Corey Sharp
Director, Purdue Polytechnic Anderson
(765) 648-2920
sharp22@purdue.edu