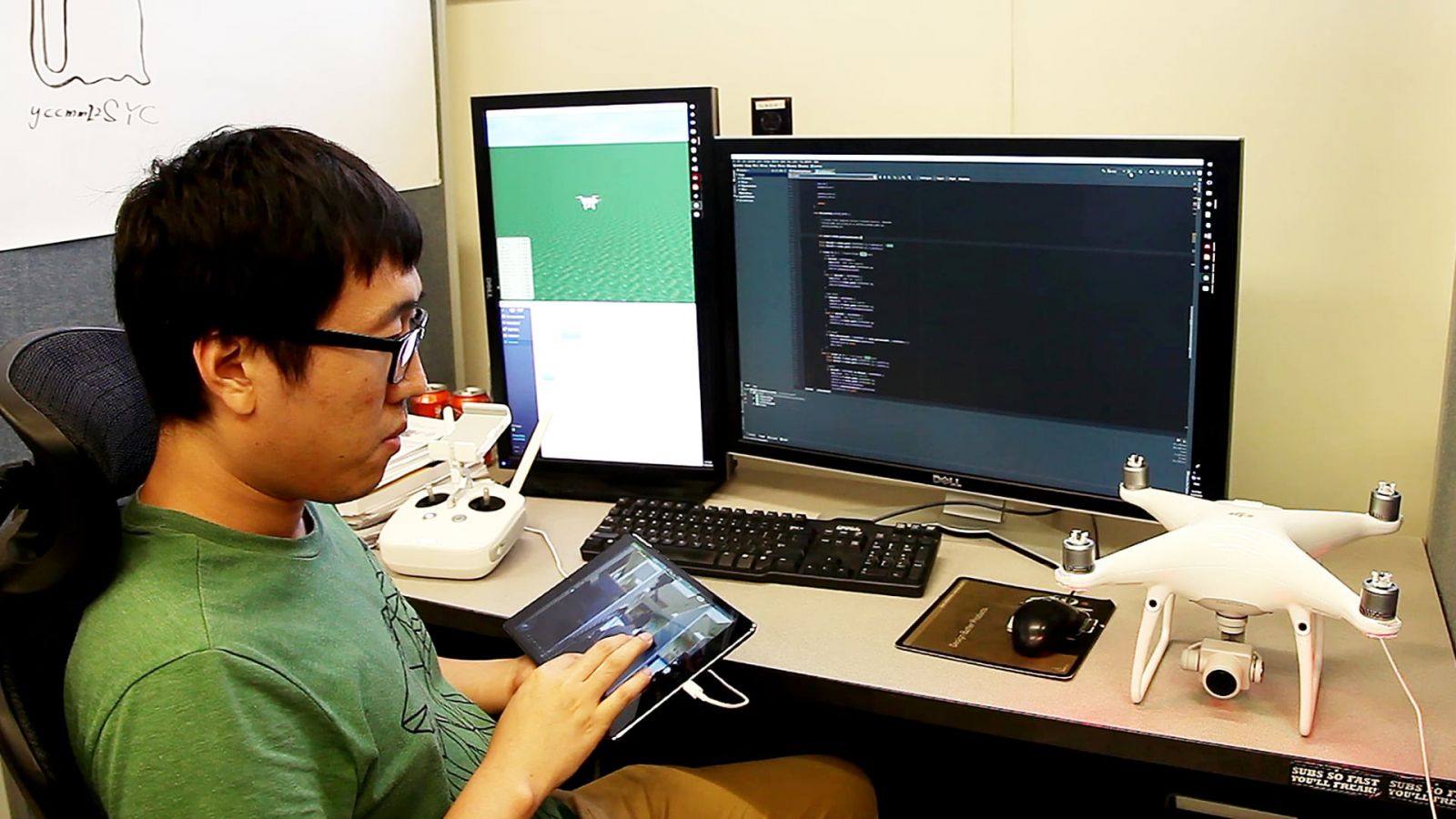 Researchers in Purdue Polytechnic's Department of Computer Graphics technology developed a touch-screen method to fly unmanned aerial vehicles, or drones, and take pictures with drone-mounted cameras.
Bedrich Benes, professor of computer graphics technology, and Hao Kang, a graduate research assistant, collaborated with corporate researchers to develop FlyCam, which uses one- and two-finger drags across a smartphone or tablet to control the drone as it moves and takes images. Traditional drone controls utilize dual joysticks for flight navigation and additional controls for aerial photography.
"The user doesn't have to think about multiple controls for the drone and the camera," said Benes. "He or she can think about the drone as a simple three-dimensional flying camera that is being controlled by simple gestures on a touch-screen device."
The research was published in the October 2018 issue of IEEE Robotics and Automation Letters.
See the full Purdue News article.
Additional information: