An aircraft engine owned by Purdue Polytechnic's School of Aviation and Transportation Technology was successfully cleaned and restored using an innovative foam wash cleaning process developed by a Purdue graduate.
Purdue alumnus Jorge Saenz (BS '04, mechanical engineering), was looking to validate the foam cleaning technology used by his company, AeroCore Technologies. Mike Davis, assistant professor of aeronautical engineering technology, provided an engine for testing.
Comparing data from tests in March with previously-recorded engine data, Davis and Saenz, along with Davis' students, found that the AeroCore process yielded a decrease in exhaust gas temperatures of up to 25 degrees (Celsius) and a reduction of up to three percent in fuel flow.
"Foam cleaning using AeroCore's technology has shown to consistently yield two to three times the effectiveness and efficiency of traditional aircraft engine wash methods," Davis said. "It has been exciting to watch and engage with Jorge and the AeroCore team as they grew from a pilot program to a relevant industry technology in aviation."
Read the full Purdue Exponent story.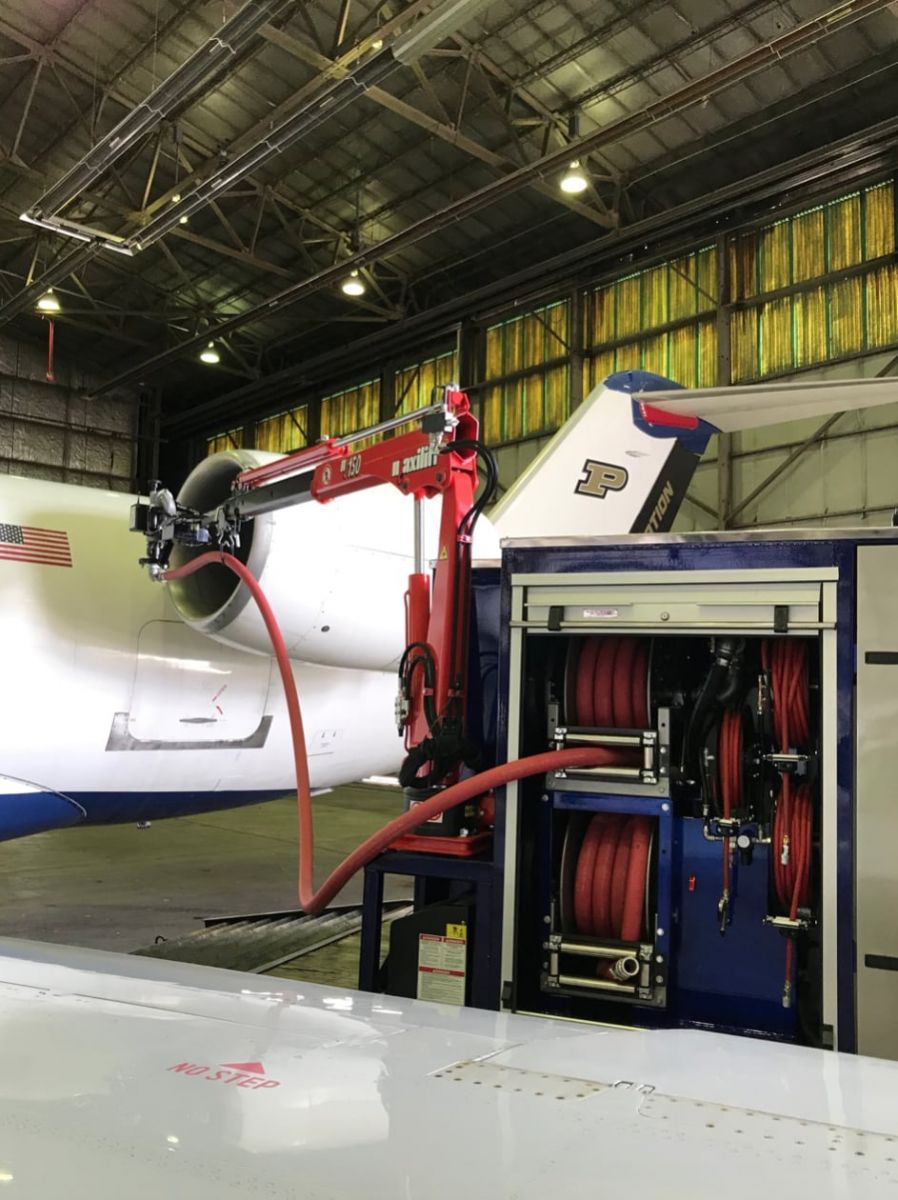 Additional information: