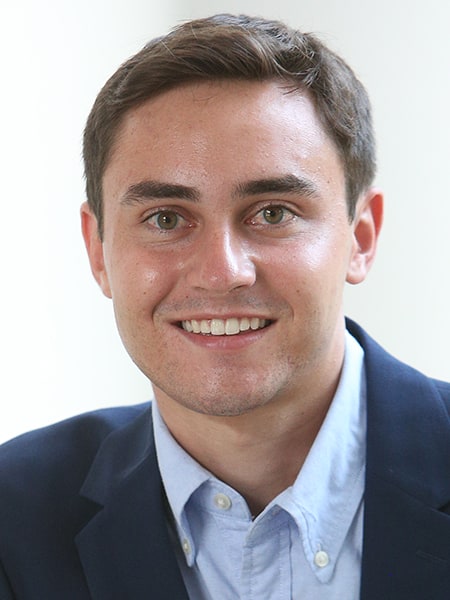 Zachary Marshall, a senior double-majoring in aeronautical and astronautical engineering (in Purdue's College of Engineering) and aerospace financial analysis (in Purdue Polytechnic's School of Aviation and Transportation Technology) was selected to receive the G.A. Ross Award, given to the University's outstanding graduating senior man who demonstrates high standards of academic achievement, outstanding leadership, strength of character and contribution to Purdue.
Last fall, Marshall was also one of three Purdue students awarded the Astronaut Scholarship, given by The Astronaut Foundation to undergraduate students in science, technology, engineering and math to a closed circle of universities.
Marshall earned a 4.0 GPA and was on the Dean's list in each of his Purdue semesters. He is a member of three national honor societies (Sigma Gamma Tau, Mortar Board and Phi Beta Kappa). He also contributed to research in Purdue's Advanced Aviation Institute for Research — Center of Research Excellence (A³IR-CORE). John Mott, associate professor of aviation technology, was one of Marshall's mentors.
Nearly every course Marshall has taken has had "aircraft" in the title or has been aeronautical engineering- or aviation technology-related.
"It's hard to express in words just how much I'm grateful for and honored by my selection from among the incredible talent that defines the students at this University," Marshall said. "From the people I've had the pleasure to work with to the projects I've had the opportunity to work on, attending this University over the past four years has been a phenomenal experience."
Read the full article by the School of Aeronautics and Astronautics.
Additional information