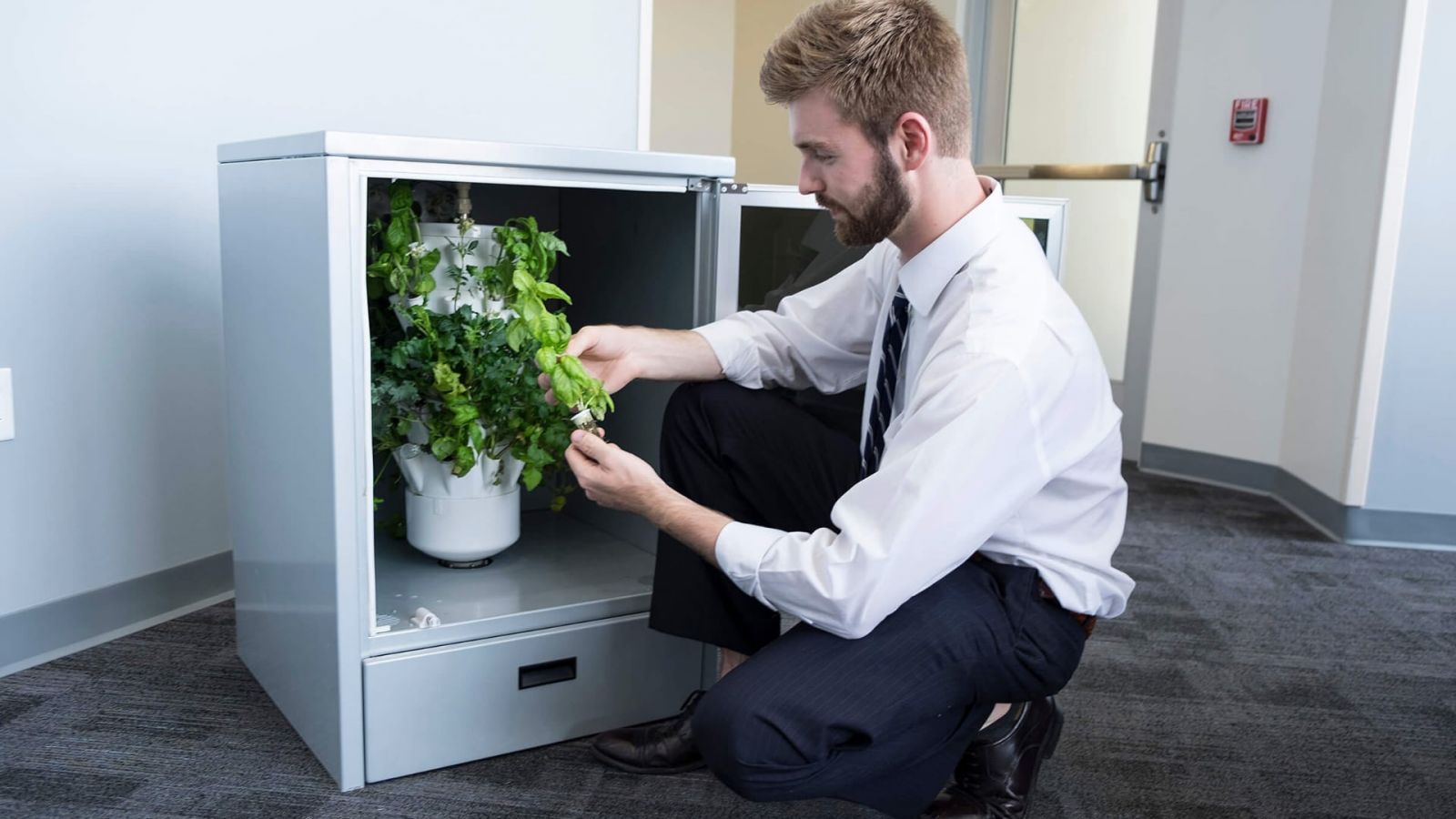 Purdue students have been taking advantage of the University's policy giving them ownership when they, as students, create an invention. Purdue Polytechnic graduates Scott Massey (BS'17, MET) and Ivan Ball (BS'17, EET) founded Heliponix LLC to market the GroPod, a refrigerator-sized aeroponic appliance capable of growing fresh produce in a consumer's home.
"We definitely took the leap to found our startup because we liked the idea of owning our own technology, and it has been an unbelievable experience both in learning and contributing to society," Massey said. "Being able to take our knowledge and technology to West Africa is something I will never forget. I also would never have believed that I would be a co-founder of a startup that is doing so well. A lot of credit goes to the Purdue Foundry and Purdue University for the strong support system they provide for student entrepreneurs. We've just learned so much."
Read the full Purdue Research Foundation story.
Additional information: