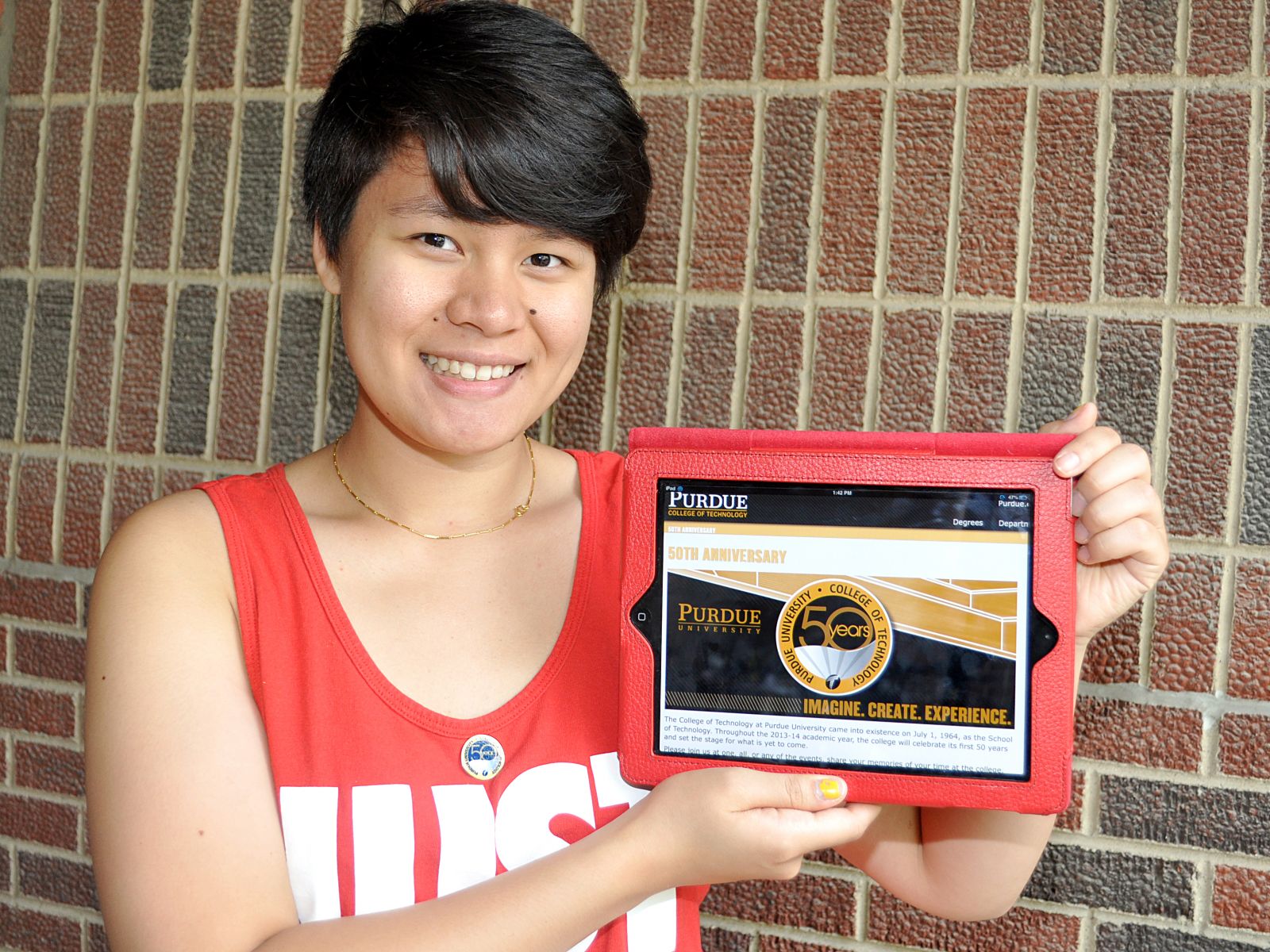 Tamara Dizon, a senior majoring in computer graphics technology, created the special logo for the College of Technology 50th anniversary celebration. The circle logo incorporates Purdue's Old Gold and black color palette with a large "50" and a celebratory feel.
"I see a circle as a symbol of unity because it doesn't have edges," Dizon said. "It worked well with the 50 and the font."
The planning committee for the 50th anniversary celebration asked Judy Birchman, associate professor of computer graphics technology, for student input on the design. In turn, she asked students in her CGT30800 (Prepress and Production and Design) to come up with designs. After two rounds of designs, Dizon's logo was chosen to represent the yearlong celebration.
"I feel like my colleagues and I have our own styles. Seeing a lot of theirs, I didn't think mine would be chosen," Dizon said. "Professor Birchman made a lot of suggestions that made it work better."
Dizon also uses her graphics skills as an intern for Information Technology at Purdue (ITaP) and its Academic Technologies Teaching and Learning Initiatives. Because she is specializing in Web development, Dizon enjoys the fact that she is exposed to additional content management systems during her internship.
She serves on the Purdue Student Government as a senator for the Council of Organizations for Respect and Equality (CORE) and has served on the Asian Student Union Board.
(Photo: Tamara Dizon shows off how her logo design is used on the CoT 50th Anniversary Web site and a lapel pin.)