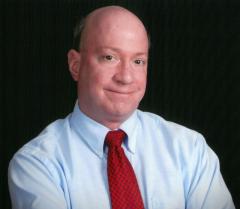 John H. Mott is a clinical assistant professor in the Department of Aviation Technology at Purdue University. He is one of the instructors in the online aviation management program. In addition to his vast industry experience, which provides great perspective in his classes, he is interested in researching and improving distance learning initiatives.
A summa cum laude graduate of the University of Alabama with bachelor's and master's degrees in electrical engineering, he has over 34 years and 8,000 hours of flight experience. He possesses an FAA Commercial Pilot Certificate with Instrument and Multiengine ratings, an FAA Flight Instructor Certificate with Airplane Single-and Multiengine and Instrument ratings, and an FAA Ground Instructor Certificate with Advanced and Instrument ratings. He holds type ratings in the Hawker Beech King Air 300, Hawker HS-125, and Canadair Challenger 600. His flight background is packed as well, having worked as a flight instructor, a charter pilot, chief pilot and director of training for a FAR 135 operator, an airline pilot flying the SA-226TC Metroliner, and a corporate pilot in many different models of aircraft.
Mott serves as senior editor of the Journal of Aviation Technology & Engineering, director of Purdue's Advanced Aviation Analytics Institute for Research – Center of Research Excellence (A3IR-CORE), and as the associate head in charge of daily operations of the Purdue University Department of Aviation Technology. A 2011 winner of the Purdue Teaching for Tomorrow Award, Mott is a co-author of Essentials of Aviation Management, a management textbook that has been widely adopted for use in collegiate aviation courses.
His research interests are in the areas of aviation management, statistical modeling of general aviation and airline operations and their improvements, aviation safety and human factors, and distance learning. He is a member of the Institute of Electrical and Electronics Engineers (IEEE), the American Institute of Aeronautics and Astronautics (AIAA), the Association of Technology, Management, & Applied Engineering (ATMAE), the American Society for Engineering Education (ASEE), and the University Aviation Association (UAA), where he serves as chair of the curriculum committee.
He lives in West Lafayette with his wife, daughter and son.