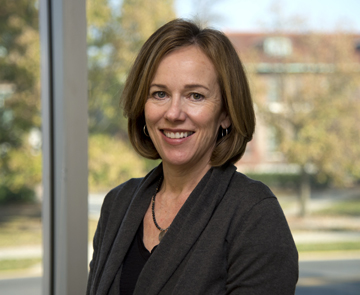 Years of conducting market and strategy studies in Europe and Boston gave Nathalie Duval-Couetil unique insight into what turns innovative ideas into successful business ventures.
As director of Purdue's Certificate in Entrepreneurship and Innovation Program — and as associate professor of technology leadership and innovation — Duval-Couetil is passing along her skills and wisdom to students who have their eyes on entrepreneurship. A recipient of an MBA from Babson College and a PhD from Purdue in curriculum and instruction, Duval-Couetil also is associate director of the Burton D. Morgan Center for Entrepreneurship.
Read Duval-Couetil's profile from Purdue Today.