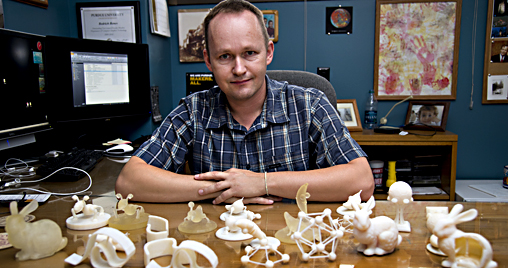 Objects created using 3-D printing have a common flaw: They are fragile and often fall apart or lose their shape.
"I have an entire zoo of broken 3-D printed objects in my office," said Bedrich Benes, associate professor of computer graphics technology at Purdue University.
The printed fabrications often fail at points of high stress.
Researchers at Purdue and Adobe's Advanced Technology Labs have jointly developed a program that automatically imparts strength to objects before they are printed. The research was conducted by Benes, two doctoral students within the Department of Computer Graphics Technology, and two Adobe researchers.