Two Purdue Polytechnic locations – Polytechnic Anderson and Polytechnic Columbus – are playing roles in their area businesses' receipt of financial grants to create digital thread technology among contractors with the U.S. Department of Defense. "Digital thread" refers to smart supply chain data management that connects manufacturers. The grants are courtesy of the Indiana Economic Development Corporation (IEDC) in collaboration with the Indiana Defense Network – a nonprofit organization that fosters technology development in the defense industry – and the Air Force Research Laboratory, which develops warfighting technologies for U.S. air, space and cyberspace forces.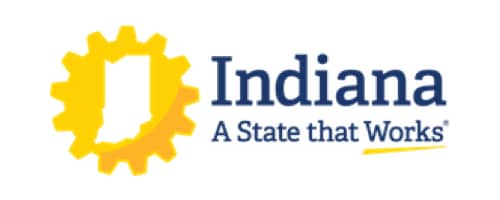 "Purdue Polytechnic students will be working with leading companies and our sites will continue to strengthen partnerships within the defense industry," said Brooke Huntington, assistant dean for engagement and workforce development. "We are very excited to be included with exceptional companies."
"As a state, we're committed to fueling innovation," said retired Maj. Gen. Omer C. (Clif) Tooley Jr., IEDC president of defense development. "These grants will allow Indiana companies to continue innovating, competing and developing new solutions that encourage long-term, sustainable growth in Indiana's defense industry. We're excited to collaborate with the Air Force Research Laboratory to enhance the technical capabilities of our nation's supply chain and look forward to supporting these projects from start to finish."
Purdue Polytechnic Anderson teams with Mursix Corporation

Polytechnic Anderson students are working with Mursix Corporation, which specializes in stamping and component manufacturing, to enhance the properties of the company's digital thread capabilities for commercial automotive, medical and military applications.
"The grant will allow our project team to focus on accelerating the supply chain collaboration-innovation cycle and learning development of enterprises and the state's advanced manufacturing workforce," said Susan Murray Carlock, vice president of business development at Mursix Corporation.
"This project is providing our students with a tremendous opportunity to not only experience an industry-sponsored, real-world project, but they are also getting an in-depth look at the relationship between two of Indiana's top-level manufacturers and collaborating with students from another campus," said Jeff Heiking, assistant professor of practice at Purdue Polytechnic Anderson.
"The project has given me a great insight into what it takes for companies of this scale to tackle something of this magnitude," said Skyler Young, senior in mechatronics engineering technology at Purdue Polytechnic Anderson. "It has been fascinating to sit down, virtually, to communicate and collaborate with both teams. It has been unlike anything that I have experienced before. My experience with this project has piqued my interest in the multitude of ways this technology could essentially revolutionize the concept of industries as we see it."
Purdue Polytechnic Columbus partners with Cummins

Polytechnic Columbus students are working with Cummins, a manufacturer of engines and power systems.
"Cummins is thrilled to work with private and public entities, including the IEDC, Purdue and Mursix, to transform manufacturing to benefit the state's economy and drive job growth in the digital age," said Steve Stahley, director of measurement excellence at Cummins Inc. "This project has incredible potential to increase the pace of design, product development, manufacturing and the launch of products – potentially taking years off the process. For Cummins, it furthers our Industry 4.0 efforts by expanding our knowledge and use of digital manufacturing and a digital supply chain. These types of projects drive collaboration, cultivate the leaders of tomorrow and help us attract and retain talent in our state."