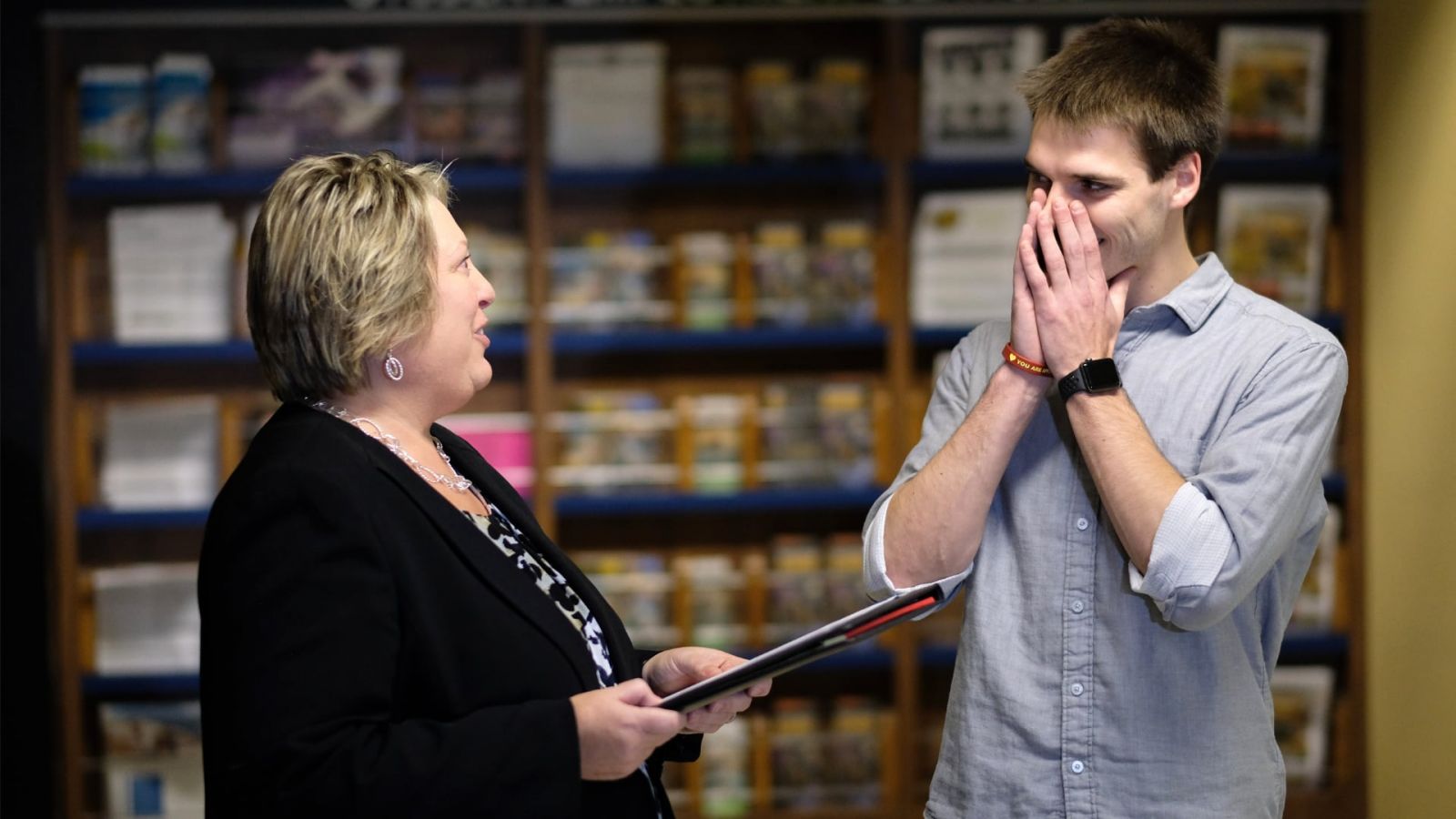 Kai Mangiaracina, junior in mechanical engineering technology and virtual product integration, helped a tuition assistance program reach a milestone. Last month, the Polytechnic student became the 1000th recipient of Purdue's Back a Boiler plan. On Nov. 21, Mangiaracina learned that to commemorate the 1,000th contract, Back a Boiler will slash his current contract obligation by half — or more than $5,000.
"Back a Boiler has helped me in so many ways and is allowing me to pursue my dreams," said Mangiaracina. "I'm glad I found this program and proud to be a part of it."
The Back a Boiler program is an income-share agreement for students who need help with tuition. The plan enables students to delay their repayment start date for six months after graduation. Then, the graduates make payments, including interest, based on the amount of their income. The interest rates are typically less than traditional loans.
Mangiaracina is from South Lake Tahoe, California.