Humans took the first small steps on the moon but "were never able to truly explore the lunar surface because of inhospitable living conditions," explained Byung-Cheol "B.C." Min, associate professor in Purdue Polytechnic's Department of Computer and Information Technology and founder and director of the Smart Machine and Assistive Robotics Technology (SMART) Lab. That's why the foreseeable future of space exploration and lunar construction belongs to robots.
"Robots can operate under adverse conditions incurred on the lunar surface and can also make space more hospitable for human explorers," said Min. For instance, it is expected that robots will construct the astronauts' living quarters on the moon's surface prior to the humans' arrival. Robots will also be responsible for the ongoing collection of water and oxygen that the astronauts will need in order to survive. Because these assignments will need to be carried out without much human supervision, autonomy will be one of the robots' many required abilities.
To jumpstart their robotics research, the National Aeronautics and Space Administration (NASA) needed to ascertain the caliber of robotics expertise from around the world. In 2017, NASA's Centennial Challenges Program teamed with Space Center Houston for the Space Robotics Challenge Phase 1.
According to Space Center Houston's website, the Space Robotics Challenge Phase 2 focuses on "developing software to increase the autonomy of mobile robots during space travel and on other planets and moons" and "collecting and manufacturing useful materials."
Phase 2 of the competition began with 114 groups of participants, including a team of graduate students from Purdue University's Polytechnic Institute that was partnered with students from Hongik University in South Korea. The team is led by Min.
"The Purdue-Hongik Team was formed in late 2019 by my research group and Dr. Jonghoek Kim's group at Hongik University in South Korea, who is my international collaborator," said Min.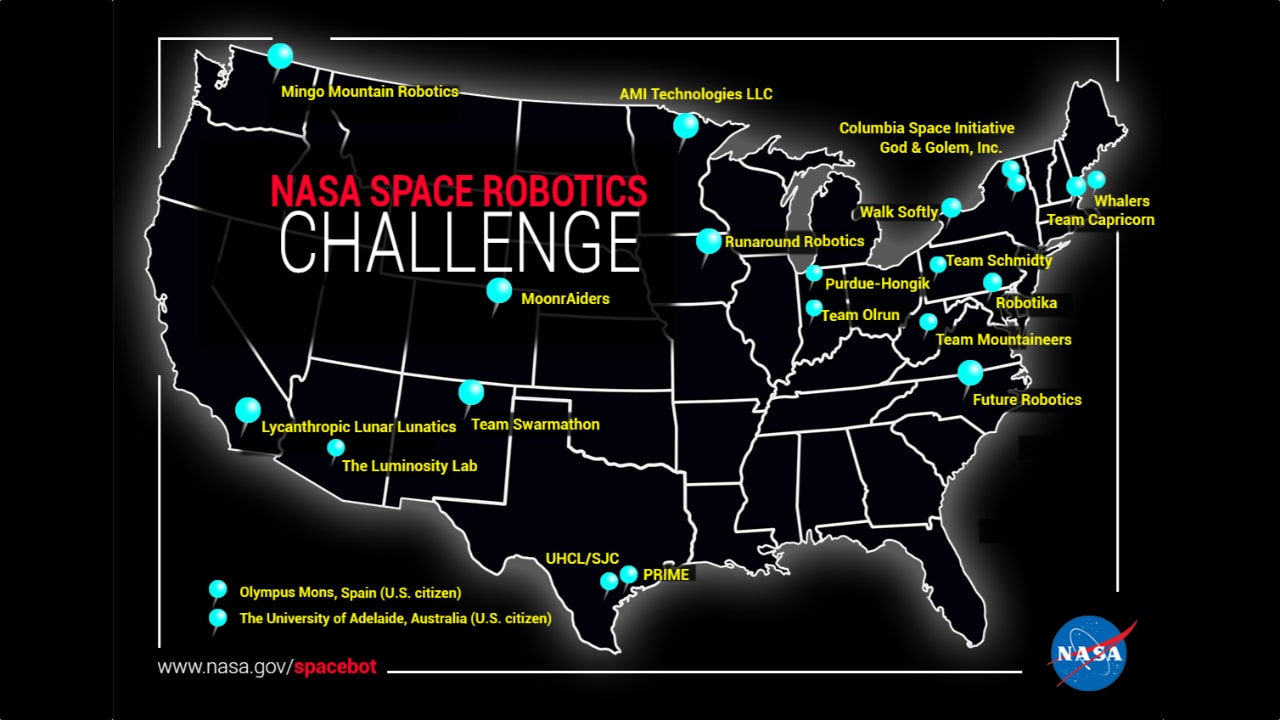 Earlier this year, Space Center Houston, the official visitor center of NASA's Johnson Space Center, notified Min that the Purdue-Hongik Team was a finalist in the challenge.
"Our team was selected based on our solutions developed during the qualification round of the competition, which demonstrated autonomous operations of robotic systems in a virtual lunar environment, including autonomy capabilities for lunar rovers to explore the lunar surface and also identify various resources present there," said Min. "During 2020, we competed virtually with 114 teams across the globe in the qualification round. Now, we are part of the top 22 teams qualified to compete for a pool of $625,000 including a $185,000 first place cash prize."
Graduate research assistants contributed to the project.
"Wonse Jo and Shyam Kannan did excellent work over the last year in spite of pandemic," added Min. "I am so proud of them and thankful for their efforts."
The team has added two Polytechnic graduate teaching assistants, Go-Eum Cha and Su Sun, for the competition round of the challenge. The competition's winners will be announced September 27, 2021.
Additional information