Smart manufacturing, a technology-driven approach to building products, will challenge manufacturers who are already dealing with a labor shortage. Millions of jobs could go unfilled in the next decade as industry looks for qualified applicants for vacant positions — but a report in Government Technology, a magazine that covers information technology's role in state and local governments, says Purdue is helping prepare students for industry change.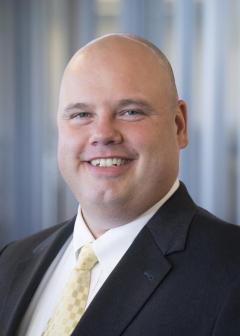 Digital manufacturing will not only require more tech professionals but also more advanced technical knowledge, according to Nathan Hartman, Dauch Family Professor of Advanced Manufacturing, head of Purdue Polytechnic's Department of Computer Graphics Technology and director of Purdue's Digital Enterprise Center. Workers with specialized skills in additive manufacturing, robotics programming, artificial intelligence and data science will work together to reshape the future of manufacturing, he said.
"Whether it's for machine diagnostics, quality control or predictive maintenance, it's starting to become a little more common than it was," said Hartman, adding that advancements in emerging tech are ushering in a fourth Industrial Revolution, which some have called "Industry 4.0."
Fast-track workforce training programs are helping participants find jobs relatively quickly. But students that opt for traditional degrees in programs such as Smart Manufacturing Industrial Informatics in Purdue University's Polytechnic Institute will gain advanced skills in artificial intelligence (AI), material sciences and other subjects, preparing them for upper-level positions that require more advanced specializations.
Hartman said data analysts will have among the most crucial roles as autonomous technologies take on new roles in production. As these technologies get more complex, so too will the knowledge needed to operate and manage production processes.
See the full Government Technology story by Brandon Paykamian.
Additional information