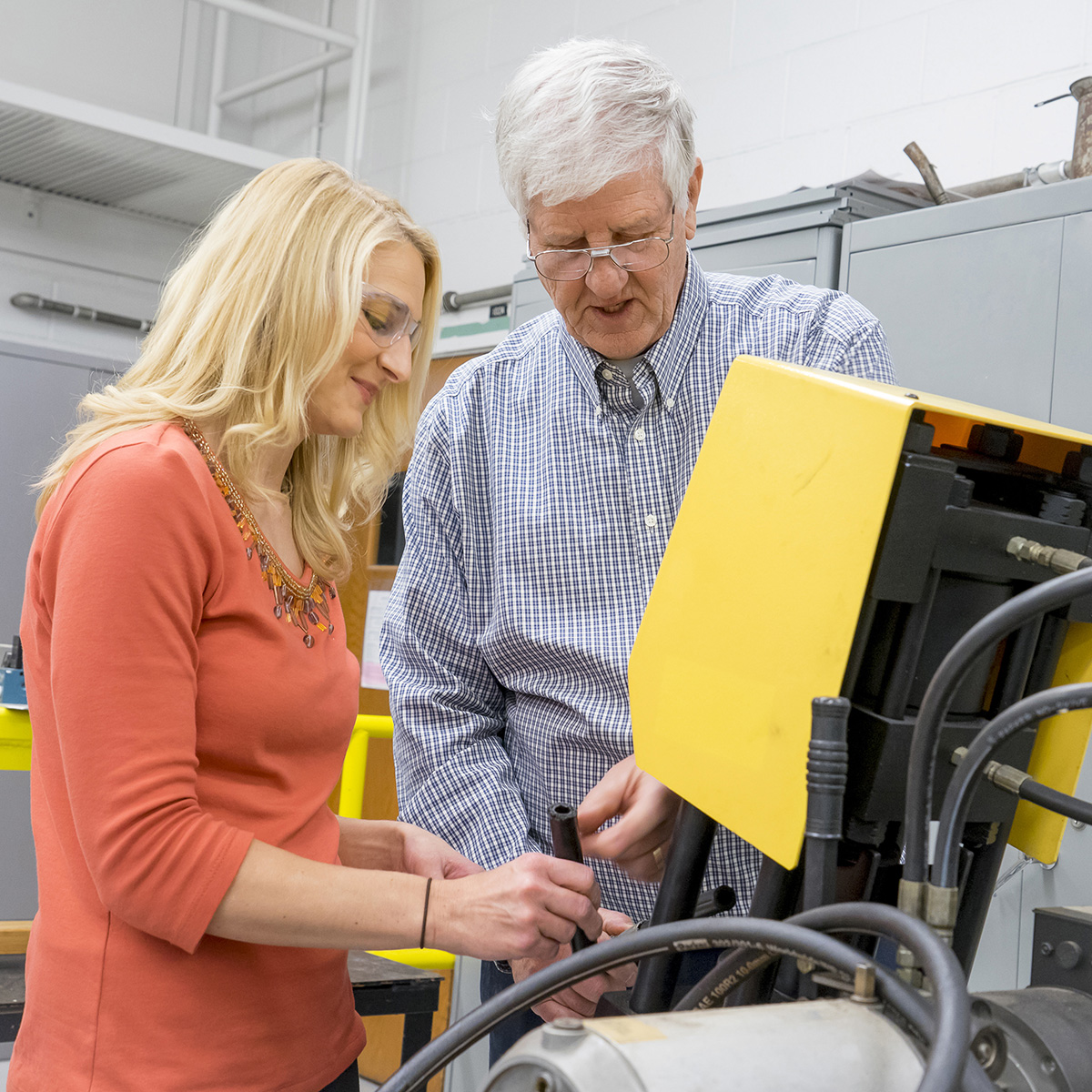 A new smart sensor technology for rubber products developed at Purdue University has the potential to save lives, prevent injury and reduce repair costs.
The technology, developed by a team that includes Brittany Newell, assistant professor of engineering technology, uses a sensor that can predict, up to two weeks in advance, when a tire or hose is compromised and in danger of breaking. The research team is led by Gary W. Krutz, professor of agricultural and biological engineering.
"The importance of having adequately inflated tires cannot be underscored enough," says Newell. "We propose that the same type of safety issue can be attributed to having tires whose integrity is compromised and susceptible to failure such as a blowout or tearing."
She said the sensor technology shows great promise in detecting similar damage or potential breakage in O-rings and v-belts, thus helping to mitigate engine failures.
"Hydraulic hoses are subject to wear and degradation due to abrasion, cycling fatigue, pressure spikes, UV radiation, and introduction of incompatible fluids to a system," she says. "This is true with tires, O-rings and v-belts used in all types of machinery such as construction equipment, lawn and garden equipment, mining vehicles, and airplanes."
Her work on this project and her continuing research focuses on electroactive polymers, which are materials that can convert electrical energy to mechanical energy and vice versa. In short, she is working on technologies that sense problems and react to that information through mechanical or electrical response.
Read the full article from the Purdue University newsroom.