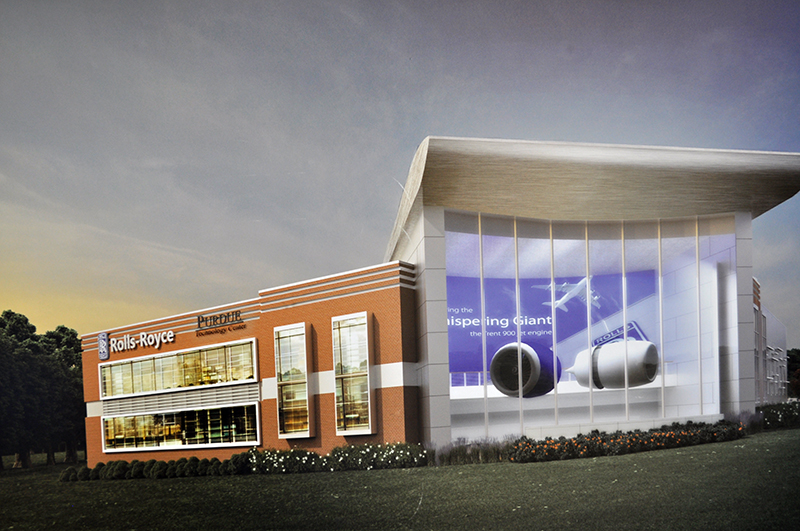 Rolls-Royce is the first partner on the runway with Purdue Research Foundation in the recently established Purdue Research Park Aerospace District in West Lafayette, officials announced Wednesday (Sept. 23).
Pending board approvals, Purdue Research Foundation, which owns and manages the Purdue Research Park network, will construct a 40,000-square-foot facility in the new aerospace district to house the R&D group for Rolls-Royce and for other companies interested in aerospace and aviation development.
Gary Bertoline, dean of the Purdue Polytechnic Institute, was one of the featured speakers at the event.