Art Reynolds graduated from the MS in technology program in May 2009. We asked him to reflect on his experiences leading up to and throughout the program.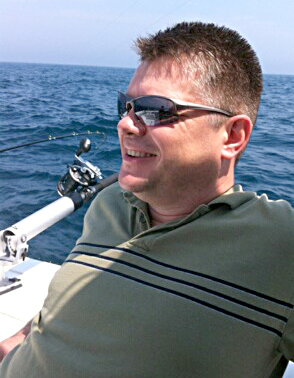 As an import to Indiana from Missouri, I was not directly familiar with Purdue University when first recruited to work in the South Bend, Ind., area in 1997. My degree in manufacturing engineering technology from Pittsburg (Kan.) State University had served me well. From drive and skills, I advanced in multiple positions in the area and maintained an academic presence as an adjunct instructor at Ivy Tech.
After 10 years, advancement was stalled. Change was vital to my long term career goals. In early 2007, I started a search to find an enrichment path. Multiple paths were explored, but the fit of career and education was hard to find. By early summer, that path opened to enrollment in the weekend masters program through Purdue's College of Technology.
Keys to my choice of Purdue over other programs included:
Worldwide recognition of Purdue's excellence in education.
Convenience of the three-day weekend, three-four times per semester that facilitated direct interaction with a multi-faceted cohort group .
Distance learning technology had advanced to a point where faculty-student relationship was maintained.
Learning objectives were directly relatable to business opportunity.
My wife had earned her bachelor's degree from Purdue (Notre Dame was not an option!).
Two years of hard work put me on the graduation platform in 2009. Within two years, opportunities started opening up again. They continue today with advancement to senior management at a Tier 1 supplier to GM and Ford. Learning and moving forward is essential to growth for any professional.
What I took away from my experiences, besides the education:
A better perspective of the roles and challenges of other professionals.
The ability to communicate on a financial level with business colleagues.
A network of support outside of the university in the form of my classmates.
Life is a journey, not a destination. Learn to enjoy the ride.