A Kiewit construction executive and Purdue construction management alumnus will be the featured speaker and honorary inductee for Purdue's PSI Chapter of Sigma Lambda Chi international construction honor society February 24.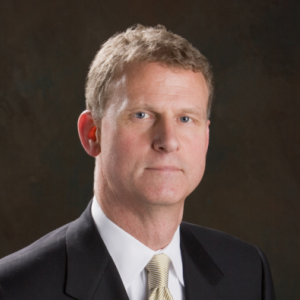 Tom Shelby, executive vice president of the Kiewit Energy Group and member of the Peter Kiewit and Sons board of directors, will return to campus to be installed with 29 undergraduate and graduate students into the honor society.
Sigma Lambda Chi membership honors academic achievement while it fosters active participation in the major and with industry partners.
Kiewit has been a major employer of Purdue students. It recruits students from nearly 20 academic areas on campus.
The induction ceremony take place in the D. Dorsey Moss Construction Lab in Knoy Hall and will be followed by a dinner celebration at the West Lafayette Golf and Country Club.
Wesley Crawford, professor of construction management, is advisor to the Purdue PSI chapter and international executive director for the organization.