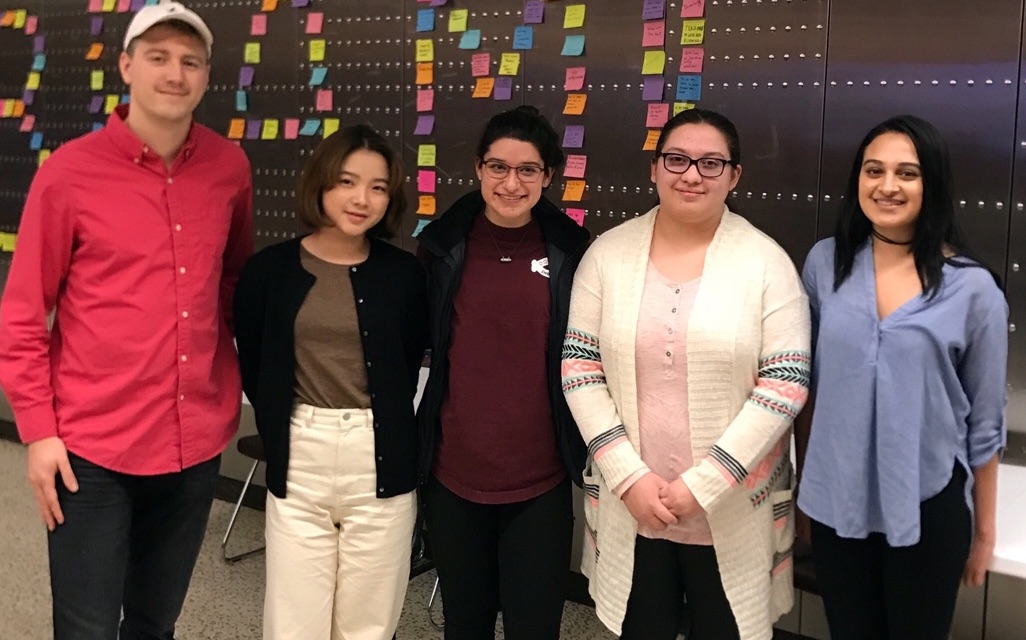 The Purdue Polytechnic Institute announced the Student Pitch Competition winners from the Purdue Polytechnic Innovation Summit. Nine student teams from Polytechnic locations across the state competed via three-minute presentations which highlighted the following:
The problem being solved.
Their solution to the problem.
What makes their solution unique.
The market potential of their solution.
The current status of their project.
Each team members' skills.
The summit's 130 attendees from industry and academia voted for the best pitch. Prize money was awarded by Gary Bertoline, dean of Purdue Polytechnic.
The $1,500 first prize was awarded to the "Digital Dackel" team, which developed an app to support caregivers of dementia patients. The app reduces the risks of wandering and falls and aims to keep seniors at home with family longer. Team members included Jason Brier, Morgan Mahoney, Zexi Zhou, Meena Nanduri, and Stefani Sandoval.
Second place ($1,000) was awarded to the "To Be Honest" team, which created an app to help students reduce bullying by reporting instances to school administrators. Team members included Michael Capek, Daniel Krolopp, Soyol Enkh Amgalan, and Rylan Santos.
Third place ($500) went to Hydro Grow LLC. Hydro Grow developed a hydroponics pod to grow vegetables in consumers' homes and reduce their dependence on grocery stores. Their aesthetically appealing appliance grows plants in pods placed within slots on a tower housed in a glass-enclosed case which allows the plants to grow at an accelerated rate. Team members included Scott Massey, Ivan Ball, Jimmy Carlson, and Johan Kissel.
"The Student Pitch Competition is an opportunity for our students to get real-world experience pitching their own innovations to leaders in industry and higher education," said Bertoline. "The competition to develop new products highlights one of Purdue Polytechnic's ten learning elements, project-based learning."
The student pitch competition was held April 11 as part of Purdue Polytechnic's annual Innovation Summit.