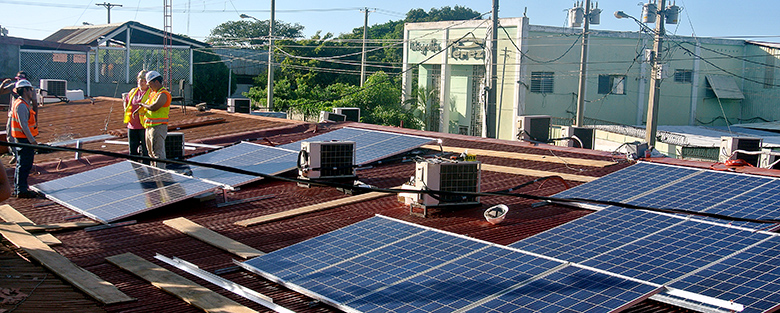 Several construction management students and two professors traveled to Managua, Nicaragua, over the 2015 Thanksgiving break to install solar panels on a healthcare clinic for retirees.
The trip was the culmination of more than a year of planning by students and their advisors.
The group completed plenty of work in six days. They installed 20 panels and racks, left a feed for future expansions, connected the array to the junction box, and include CPU units for surge protection of their servers.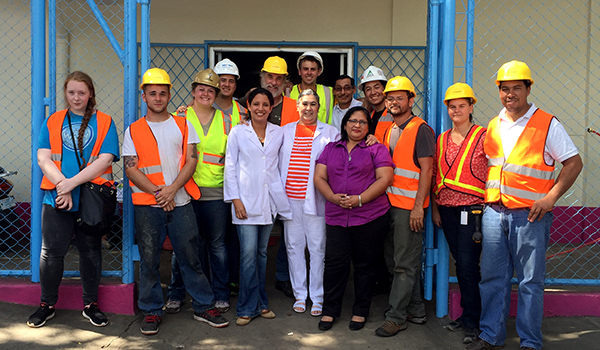 "Another student and I offered full support to continue working on it," said JP Lacayo, who graduated from the construction management program in December 2015. "We can expand power capabilities, and add batteries. If the college is able to make a study abroad program out of it, lots of buildings around there can use help. Purdue students could continue to have an impact there."
The construction team included students Lacayo, Gerson Astudillo, Nick Myers and Riley Seahorn and professors Brian Loss and Erick Smith. Two other students, Nick Bogucki and Kimaya Gandhi, assisted in the planning phases, along with other University personnel.
"This trip was important to me because it allowed us to see our hard work come together and truly see how much this community needed our help," Seahorn said. "Seeing the polyclinic and all the people that used it every day made the work we were doing so incredibly rewarding."
More on this story: