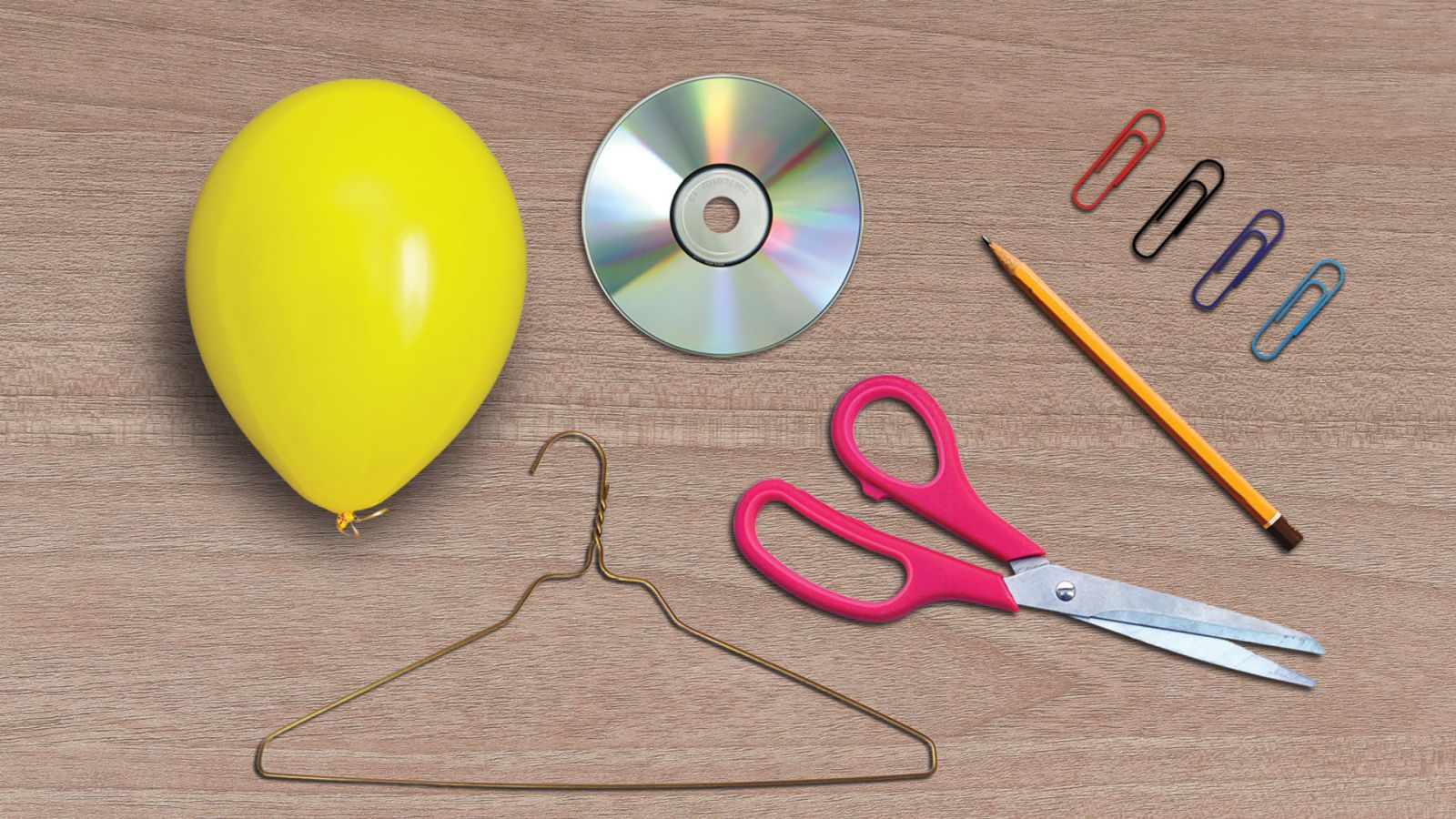 When COVID-19 made on-campus summer STEM camps impossible for middle-school students to attend, Anne Lucietto, associate professor of mechanical engineering technology, and Nancy Denton, professor of mechanical engineering technology and associate head for academic programs in the School of Engineering Technology, teamed with graduate students Brian Tedeschi and Julia Miller to devise a free online alternative. The team created "Techie Time," a virtual five-day STEM camp delivered to middle schoolers' homes via Zoom conferencing, complete with a box of class materials, so quarantined middle schoolers could build five STEM projects at home.
Initially designed for 20-30 students ages 8-14 within 100 miles of West Lafayette, the program's enrollment quickly jumped to 150 students from across the country as word of the in-home sessions spread. The sudden influx in participants required the latter registrants to receive a shopping list of supplies rather than the box of materials delivered to their doors.
So, what can a box of seemingly random supplies teach middle schoolers? Well, it turns out that:
A bendable foam pool noodle that's been cut in half, lengthwise, and a marble placed in the noodle's channel, illustrate how gravity works on a twisty rollercoaster.
A small, air-filled balloon attached to a compact disc can demonstrate Newton's laws of motion when the CD begins to hover across the kitchen table.'
And a battery and a few feet of coiled copper wire can turn a nail into an electromagnet, which is handy to know if you want to go to college and study how motors are built.
We checked with Tedeschi to see if he considers Techie Time to be a success.
Question: Of the 150 students who enrolled, how many completed the week-long camp?
Brian Tedeschi: We had 100% participation! And approximately 50% of the students completed every experiment. Everyone came to at least one day.
Question: What was your favorite part of the online experience?
Tedeschi: I was serving as the facilitator of the entire conversation and I would talk about fun facts. Then, I would hear the students put the STEM concepts together. For example, we made CD hovercrafts that ride on the pressure differential and somebody called that out. They're like, "Oh, isn't it the difference between the pressure being big and the pressure being small?"
Then, the students started to experiment on their own. After we told them to place the hovercraft on a hard surface, like a desk or a floor, they would take the hovercraft to their pool or their sink. With each activity, they were willing to try different experiments. It was really cool seeing the light bulb turn on for these students!
Question: Were there any surprises?
Tedeschi: I was pleasantly surprised by their interest level. Initially, I didn't know if their attitudes would be "I'm here because my mom or dad made me do it," or "I'm here because I want to learn about this." Most participated because of their own interests. And once they got going, they were asking questions that were outside of the scope of the project, which is what we were there for.
Question: What did you learn from the experience? What would you do differently?
Tedeschi: Next time, I'm going to keep the conversation going and make sure everybody stays on track, which is not always easy with 8-year-olds. As much as I love working with younger children, they are very rambunctious. Their thought processes can bounce off the walls. For example, someone would mention zebras and penguins and then, all of a sudden, the whole group would start talking about zebras and penguins!
Question: Do you expect to have virtual Techie Time again next summer?
Tedeschi: I hope we host another Techie Time. It would be good to have it in-person as a summer camp, and if we need to do it virtually again, we can. It took us a little while, but once we figured it out, we really got it down.