The Office of Engagement launched its TechConnect portal this year to more easily connect the college's industry partners with its students.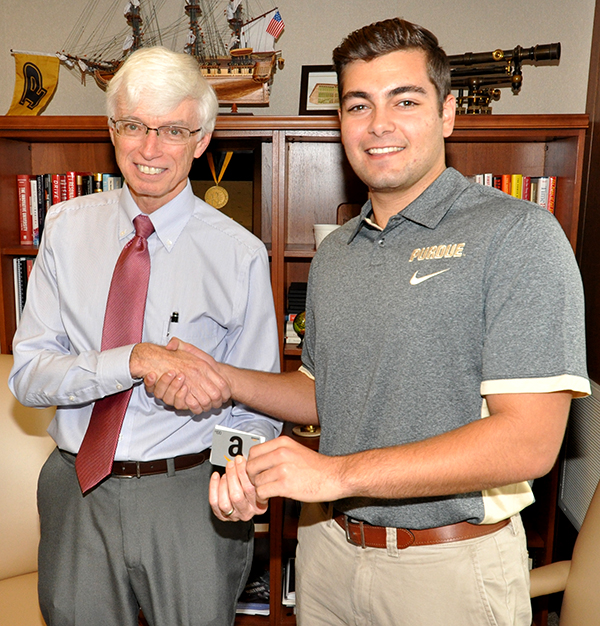 The internship function of the website is the first to be rolled out. Purdue Polytechnic students are able to log in to TechConnect and search for available internships by academic discipline. The list of internships, engagement opportunities and industry partners is continually updated.
As the spring semester progresses, more functionality related to capstone courses will be added to the portal. Industry-sponsored projects will be added to the portal and approved by the faculty member who leads the capstone course in each school or department. Students enrolled in the capstone courses will be able to review potential projects and request consideration to work on specific ones. Final matching of student and project will be handled by the faculty member within the TechConnect system.
TechConnect offers account access to Purdue Polytechnic students, capstone faculty and industry partners. Each has access to specific information within the portal. As more functionality is added, access will be expanded to all Polytechnic faculty.
In addition, the portal includes information about important dates, campus resources and other research and global opportunities.
TechConnect was created by students for students. Members of the computer graphics technology capstone course worked on the initial concept, designing the look and feel of the portal and mapping out some of the functionality. Graduate student Ali Baigelenov tooks those ideas and implemented the programming portion of the site. Junior computer graphics technology student Cory Dickelman continues to work on the site to expand functionality.
At the beginning of the academic year, the Office of Engagement conducted a naming contest for the portal. Michael Monaco, a junior computer and information technology major, submitted the winning entry. He was excited to start using the service to find his summer 2017 internship.
Faculty and staff are encouraged to share information about the TechConnect portal with their students and industry contacts. Industry contacts can find more information online or by contacting the Office of Engagement. Input and feedback on ways to utilize or improve TechConnect are also welcome.