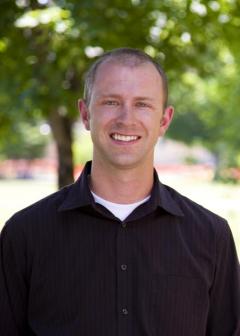 Scott Bartholomew, assistant professor of engineering/technology teacher education, was the featured speaker at the National Art Education Association's live webcast, "Design Thinking in STEAM: An International Perspective through a Mixed Methods Study." The webcast was Tuesday, November 21, 2017.
Bartholomew shared his mixed-methods research into international design thinking and open-ended assessment using Adaptive Comparative Assessment. He discussed how using open-ended design challenges can be assessed through Adaptive Comparative Judgment (ACJ) and discussed the validity measures associated with this approach. Further, Bartholomew shared his research around identifying priorities, cultures and values for individuals in different countries related to "good design" and "good design thinking." Bartholomew's research has shown that a qualitative analysis of the judges' comments through the ACJ process of assessment can facilitate this identification process.
More than 150 participants were enrolled in the webcast.
Learn more about the National Art Education Association's "Design Thinking in STEAM" webcast.