Purdue Polytechnic students find opportunities to participate in research projects with professors around campus. Purdue's Office of Undergraduate Research profiled students working on research within the Polytechnic, the College of Veterinary Medicine and the College of Science.
Collegiate pilots recognize need for better exercise, nutrition and time management habits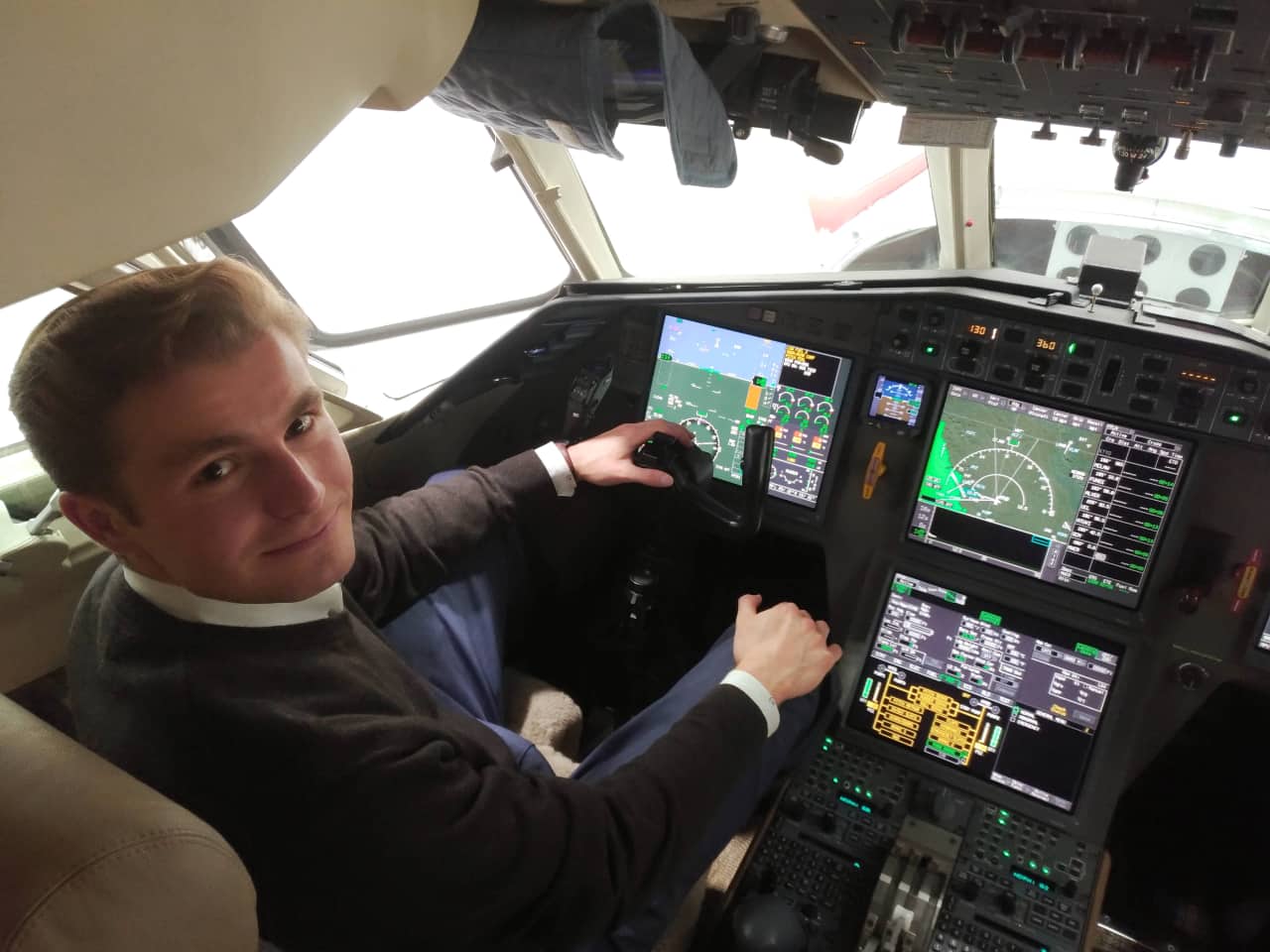 Erik Levin (BS professional flight '19), a graduate student in aviation technology and management and student flight instructor in the Polytechnic's School of Aviation and Transportation Technology, first got involved in research as an undergraduate. He worked with Flavio Mendonca and Julius Keller, assistant professors of aviation technology, to investigate collegiate pilots' perceptions of lifestyle and mitigation strategies related to fatigue.
According to their own assessments, half of those sampled for the research project did not engage in adequate bodily exercise, nutritional habits and time management, which factor into healthy sleep patterns.
"The insights regarding fatigue in flight training I gained from this project are valuable to me," Levin said, "because I plan to operate a corporate flight training center by 2034. Participating in research has given me a view on my area of study from a different perspective."
Read more about Levin and his research.
Foundational game theory research provides hands-on experience in data visualization

When a professor in Purdue's College of Science needed a student to create visualizations for a research project, Natalie McGuckin answered the call.
McGuckin is a a junior majoring in data visualization and web programming and design in Purdue Polytechnic's Dept. of Computer Graphics Technology. She is working with Mark Daniel Ward, professor of statistics, on a foundational game theory problem that has been open since the 1960s.
As a data science, mathematical modeling and visualization researcher, McGuckin uses the D3.js Javascript library to make an interactive visualization of their research data. They are collectively working with 72 petabytes of data that has taken more than 37 years of computing time.
Conducting research as an undergraduate was one of the best decisions she has made, McGuckin said.
"I have learned more about my major and what I would like to do with it when I finish my undergraduate studies," she said. "Through research, I am working hands-on with D3.js, which gives me experience in creating visualizations. I've found aspects of data science and mathematical modeling that I enjoy and hope to turn into a career someday."
Read more about McGuckin and her research.
Urbanization might increase instances of Lyme disease

Daphne Fauber, a junior in engineering/technology teacher education, is researching the effects of urbanization on the rates of Lyme disease in the United States. Postulating that the expansion of city boundaries is linked to higher rates of the disease in those areas, her findings partially supported her hypothesis.
Fauber said it's good for undergraduate students to get involved in research.
"As teacher-education students, we are taught about the importance of having a lifelong learner's attitude, and I think research is an embodiment of that attitude," she said.
Fauber presented her research at the Council on Undergraduate Research's Posters on the Hill symposium in Washington, D.C. Her research mentor is Hsin-Yi Weng, associate professor of clinical/analytical epidemiology in the College of Veterinary Medicine.
Read more about Fauber and her research.
Additional information