There's more than one way to fly.
When a childhood medical issue with his eyesight delayed his plan to become an airplane pilot, Hudson Tsang took his father's advice and checked out the unmanned aerial systems (UAS) major in the School of Aviation and Transportation Technology in Purdue University's Polytechnic Institute. In UAS, students focus on designing, operating and applying drones and other unmanned flying vehicles. Like all majors in the Polytechnic, the UAS major's curriculum emphasizes hands-on learning, real-world experiences and industry partnerships.
It turned out to be a perfect fit.
"UAS is a really cool field to get into because it dabbles in a little bit of everything," said Tsang, a senior in unmanned aerial systems. "You have to know a little bit of engineering and how to maintain your aircraft. You have to know about weight — your payload. And you have to know, of course, how to fly."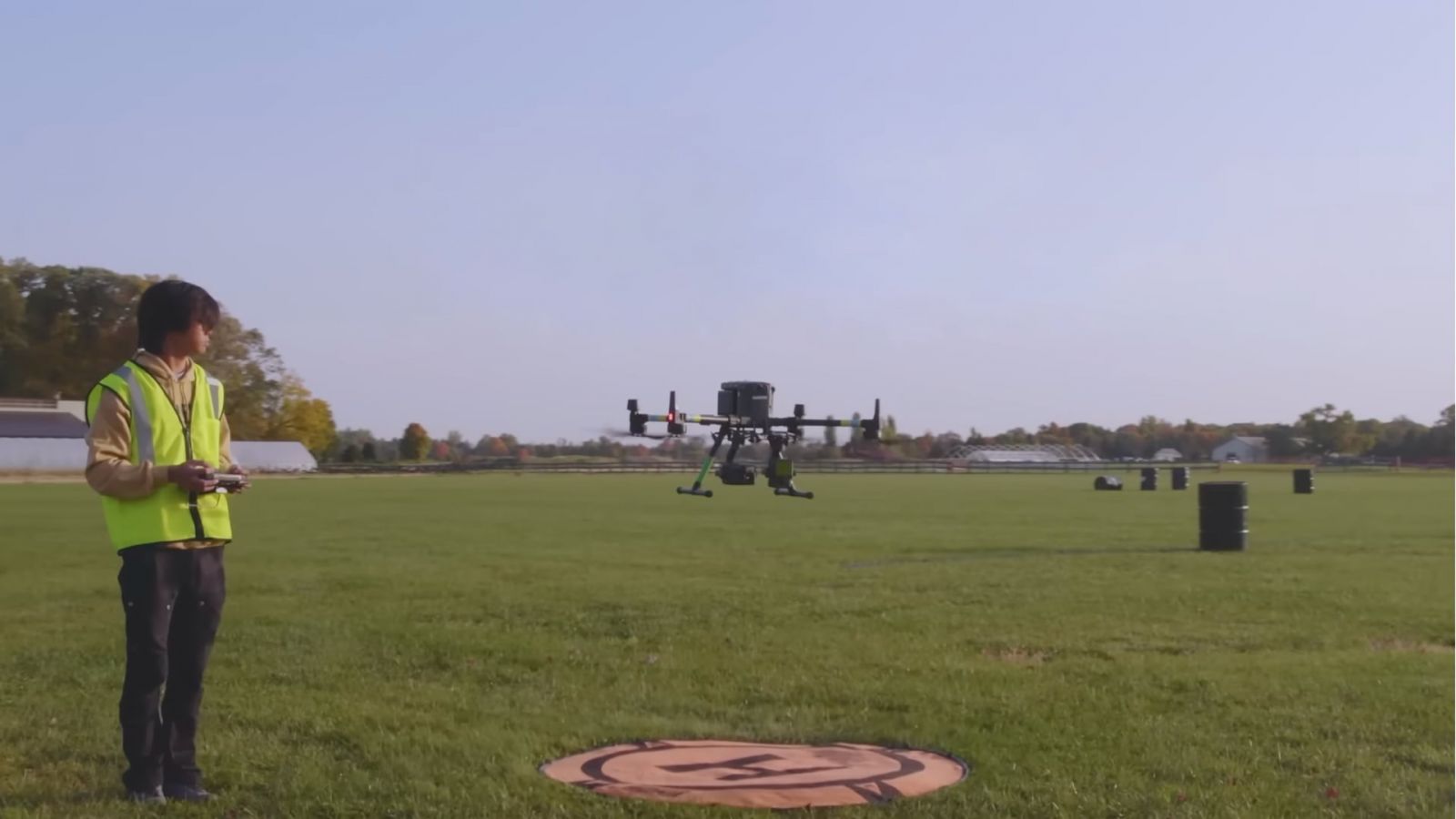 Unmanned aerial systems like drones have become essential tools in many industries, including agriculture, construction, real estate, defense and civil service. First responders like firefighters and police use drones in search-and-rescue operations. The military uses drones to deliver supplies and to conduct remote missions safely. Skilled workers are in demand, with tens of thousands of jobs on the way, according to the Association for Unmanned Aerial Systems.
According to Tsang, UAS students have many opportunities to take real drones out to practice, logging hours and gaining real-world experience with the machines. For example, a recent class tasked Tsang and his classmates with capturing a 3D scan of a light fixture in the fields above the Birck Boilermaker Golf Complex using a specialized drone.
"We learn how to set a mission plan, how to fly the mission, what sensors to use for different applications and how to process the information afterwards," he said. "UAS is definitely a great option for you if you want to fly but don't want to be a pilot, or can't be a pilot, and if you want to also do engineering," Tsang says. "It's a great option if you want to do a little bit of everything."
See the full Purdue story by Paige Brown.
Additional information