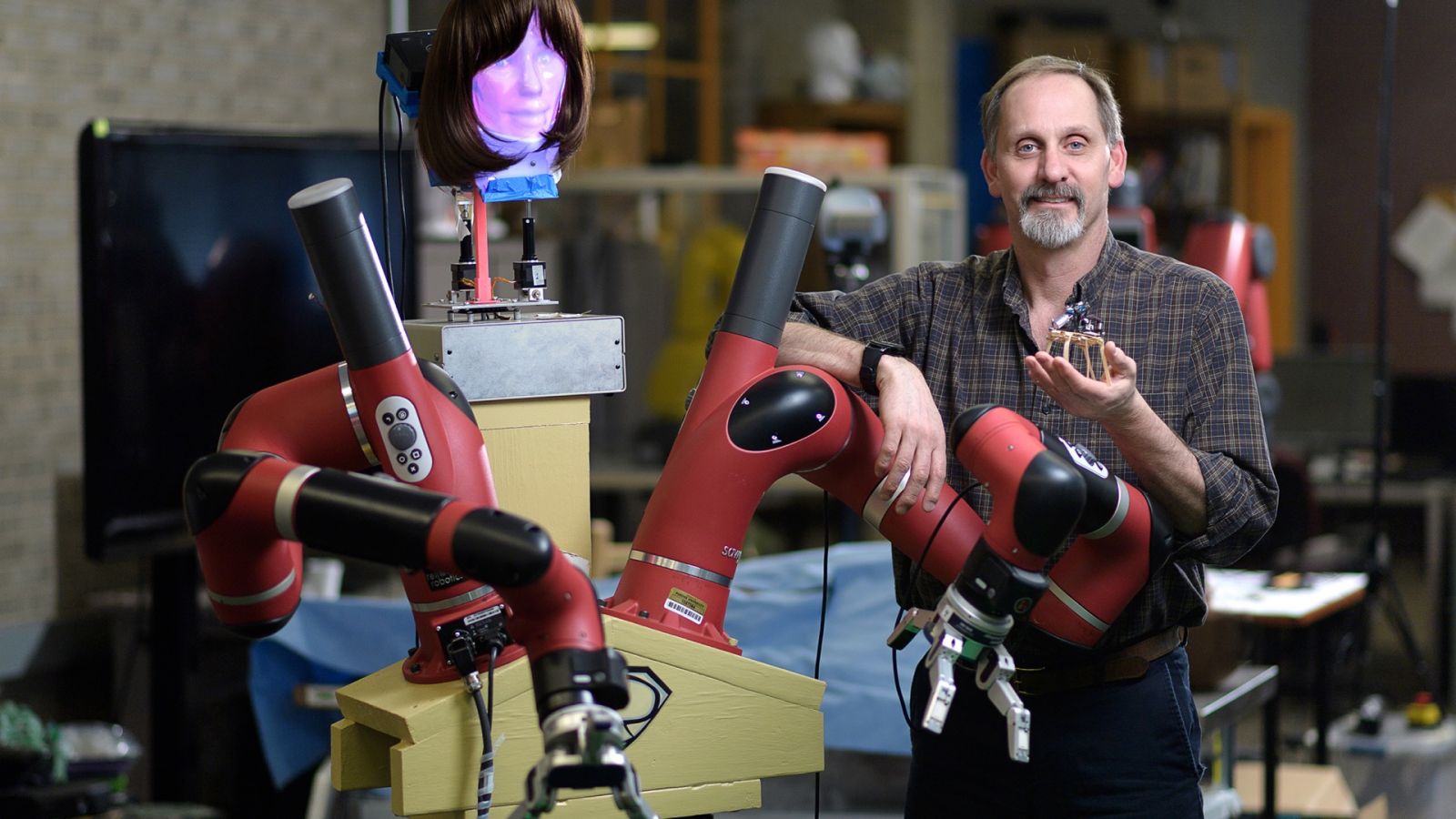 Richard Voyles has been interested in robotics ever since he took a summer job at Dart Controls, a motor controls company, while he was a Purdue undergraduate.
"Three Mile Island happened just before then," Voyles explained, "We were sitting around one day, thinking about what we would do if we were in charge. I decided we'd need a robot. It would need hands so it could turn valves and open doors, and it would have to have vision."
His idea led to a project, a publication, and building a prototype of his robot at Dart Controls the next summer.
Voyles, professor of electrical and computer engineering technology and head of the Collaborative Robotics Lab, advanced his interest in robotics through his doctoral work and to his present research into search-and-rescue robots.