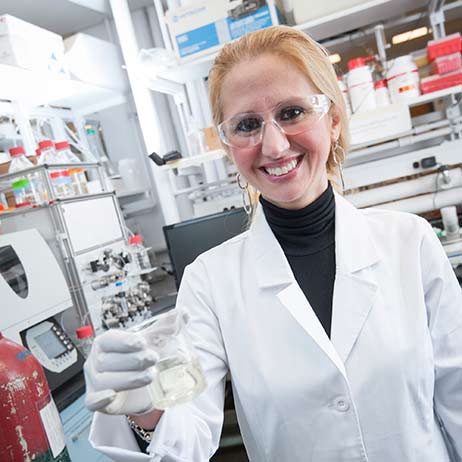 The transformation will impact nearly every aspect of the college:
Curricula
Learning and teaching methods
Learning spaces
How students are assessed
Use-inspired research
Industry and community engagement
The economy has changed. Students have changed. Higher education needs to change.
Employers are asking for a different set of skills from college graduates: the ability to apply technical expertise, yes, but also to work with new information, collaborate, innovate and solve open-ended problems.
The changes to our curricula and culture to meet these challenges have been so profound that a name change is warranted.
The Purdue Polytechnic Institute:
employs an expansive active learning approach
provides a more student-centered experience using groundbreaking teaching techniques, faculty mentoring and competency-based learning approaches that offer greater flexibility.
Integrates the humanities intentionally and repeatedly throughout a student's four years using a team-based teaching approach.
ties research and global engagement more closely with the needs of industry and communities, infusing critical thinking, innovation, and entrepreneurship into the learning environment.
Background information