As Purdue Polytechnic's May 2018 graduates move into their careers, we are profiling a few and finding out their future plans and how they arrived at this point in their lives.
---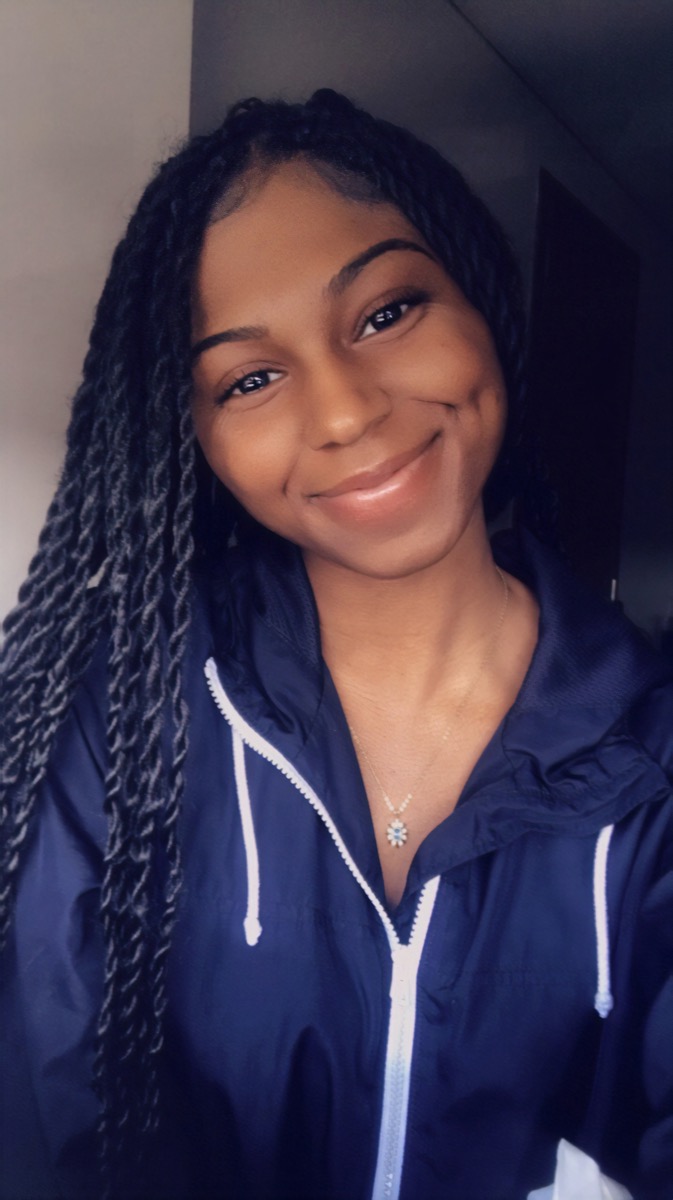 Jazlyn Graham, Elkhart, Indiana
Ascend Functional Consultant, Appirio Inc., Indianapolis, Indiana
Education
Bachelor's degree in computer and information technology, minor in management, and certificate in entrepreneurship & innovation
Job duties
Determine client needs, understand the client's current technology to support implementation, and work with the developer community to build and deliver a product that suits the client needs.
Purdue classes that helped Jazlyn prepare for her job
CNIT 180 (Introduction to Systems Development)
CNIT 280 (Systems Analysis and Design Methods)
CNIT 380 (Advanced Analysis and Design)
CNIT 480 (Managing Information Technology Projects)
And all classes with group projects.
Each of these classes instilled skills that I will need to be a great functional consultant. A lot of them were team-based, which mimics my future work environment. They have taught me the technical aspects of my job, but most importantly, they have shown me how to work with others and be a part of a team.
If you had a favorite experience, what was it, and why?
My favorite experience was being a student within the Exploratory Studies program and being able to experiment with different courses in CNIT. My first CNIT courses helped me realize that, at the very minimum, I wanted to minor in computer and information technology (CIT). After continuing to take CNIT courses and loving the knowledge and experience that I gained from them, I officially changed my major from Accounting to CIT in the Summer of 2016. That change was not easy, but it was one of the best decisions I ever made.
In what other ways did the college or University help prepare you for your new position?
I was a part of several teams at Purdue (Formatting Assistant team for Teaching and Learning Technologies, Ambassador team for Exploratory Studies, and Lab Assistant team for the Assistive Technology Center). Working in and out of these teams helped shape me as a young leader and showed me that I have an impact on others. The confidence and competency that I learned and eventually internalized from these teams gave me better clarity and self-knowledge. Those qualities will allow me to progress as an individual and overcome any situation that I may be placed in.
Who would you like to thank as you finish your time at Purdue and start your career?
Angela Sherrell, Jada Chanel, Janai Chantel, Safari Renee: These four women have pushed my buttons more than any other people on this Earth. They each have seen me at my strongest and weakest points throughout the most strenuous years of my life. Although I was not the perfect friend to them at times, these women continued to offer me unconditional love and support. They showed me the value of friendship and true love. Their presences in my life transformed me as a woman, and their encouragement allowed me to make it through these last four years. I would not be who I am today without each of them, and I can never truly thank them for being such significant parts of my life.
KaTasha Ann, Margaret Ann, Alfonzo, Willie Joe: Each of these people have taught me invaluable lessons that have significantly contributed to my growth and transformation as an adult. The lessons — financial, emotional, mental, or spiritual — were moments that I needed to experience and understand to eventually reach my potential in this life.
Exploratory Studies: This program helped develop me as a young professional by instilling skills of independence and determination into me and by allowing me to face my fears in more ways than one.
Thank you all!