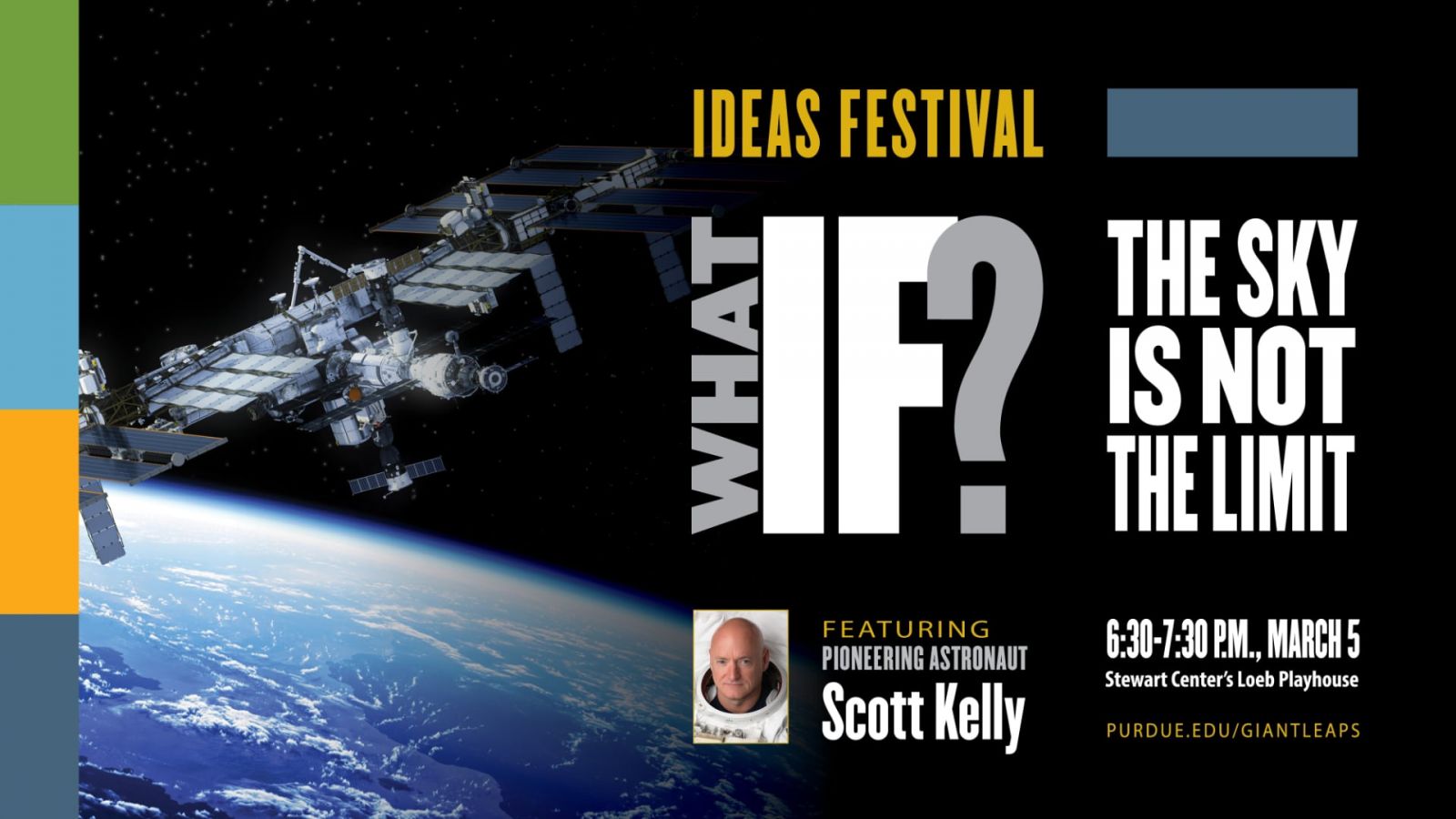 The Polytechnic Institute has partnered with the Honors College to host Capt. Scott Kelly, a veteran astronaut who completed four space flights and spent 11 consecutive months on the International Space Station. On March 5, 2019, at 6:30 p.m. in Stewart Center's Loeb Playhouse, Kelly will present "What IF the sky is not the limit?" to share his insights on leadership, teamwork and testing personal limits.
With the key role of teamwork in the transformation of our college, in our teaching, and in many student-led projects, Kelly's presentation should be of interest to all our faculty, staff and students. The event is part of Purdue's Ideas Festival, the centerpiece of the University's 150th anniversary celebration, and supports the theme of Giant Leaps in Space: Earth, Exploration and Economics. Please note that this event is free, but tickets are required; contact the Loeb Playhouse box office (765-494-3933) for details.
Prior to his presentation, the Honors College will host Kelly for a panel discussion and question-and-answer session as part of the second annual Aronson Family Science and Society Honors Lecture Series at 4 p.m. on March 5 in Honors College and Residences North, Honors Hall. This venue allows students, faculty and staff to take part in conversations with the astronaut.