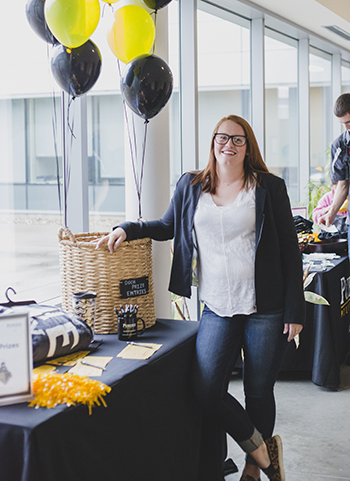 Purdue's STAR program is required for all students. New undergraduate students will meet their academic advisor, register for classes, get photo IDs, learn about billing and financial aid, and more!
Incoming freshman students should register for a STAR session below.
Transfer or re-entry students should contact Whitney Ramer at 812-348-2027 or wnramer@purdue.edu to schedule a STAR session.
What to expect at STAR

Prepare for your visit:

Check email daily: this is the best way to stay informed!
Complete the Student Information Form: Available here in April. Your advisor will use the information you share on this form to prepare for your first academic advising meeting.
Things to bring:

10 digit Purdue Identification Number

(

PUID

). You can find this on your admission letter.

Purdue student career account login information. Username and Password. Your username is your email address leaving off the "@purdue.edu".

IU student career account login information. Information on how to setup this account was emailed to you.
Any snacks or beverages preferred. Light snacks and water will be provided but you are welcome to bring additional items.

Where to go:

Free parking is available in the lot outside the main entrance of the Advanced Manufacturing Center of Excellence (AMCE) building. The address is 4444 Kelly St. Columbus, IN 47203.
STAR sessions will be held in the AMCE building. Enter the main center doors and follow signage to the correct room.
What is the schedule:

Students and guests will attend one STAR session grouped by degree program. There is a morning and an afternoon option.
Morning sessions run from 8:30 am to 1:30 pm. Check-in begins at 8:00 am. Students and guests should try to arrive by 8:20 am to avoid delays.
Afternoon sessions run from 11:00 am to 4:00 pm. Check-in begins at 10:30 am. Students and guests should try to arrive by 10:50 am to avoid delays.
Personal questions can be answered at the conclusion of STAR if needed.
Lodging & Dining:

STAR is a half-day program but there are many options for students and families who decide to stay overnight during STAR 2017.
Many dining options are available for families to enjoy either before or after their STAR session.
- Stay at one of our area hotels.
- Eat at one of our our local dining options or dine at the University Cafe.

During the session you will:

Learn valuable information about being a Purdue University & Purdue Polytechnic Columbus student.
Learn to navigate useful website and university systems.
View Financial Aid and Bursar accounts
Register for classes
Get your photo taken for University ID cards
Questions? Call 812-348-2027 or 812-348-2025 for more information.