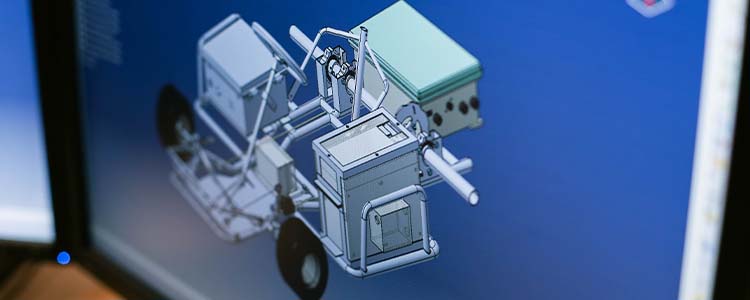 Product Lifecycle Management Minor

A minor in Product Lifecycle Management (PLM) will expose students to PLM expertise in their chosen academic major and subject specializations. Students who complete the minor will gain applied knowledge in current and emerging technical graphics theories and computer graphics technologies associated with the design, documentation, manufacture, and related services.
Requirements for the Minor (14-15 credits)

Prerequisite Courses (2-3 credits)
CGT 10301/MFET 10301 – Geometric Modeling Applications, 3 credits (Pre-Req for CGT 11301), or
CGT 16300/MFET 16300 - Graphical Communication And Spatial Analysis, 2 credits (Pre-Req for CGT 11301), or
An approved substitution
Required Courses (6 credits)
MFET 11301 - Product Data Management, 3 credits (Pre-Req for all upper-level courses)
MFET 20301 - Model-based Definition, 3 credits (Pre-Req for all upper-level courses)
Selectives - Choose Two (6 credits)
MFET 21301 - Simulation and Visualization Applications, (3 credits), or
MFET 30301 - Digital Manufacturing, (3 credits), or
MFET 31301 - The Business of Managing Digital Product Data, (3 credits)
Notes

The PLM minor is open only to any Purdue University West Lafayette campus majors.
All courses in the minor must be taken for a grade. A grade of "C-" or better is required in all classes. (P/NP is not an option)
Only students pursuing four-year degrees are eligible for the PLM minor.
Other courses outside of the PLM minor offered by SOET will not be available for enrollment for non-SOET majors who are accepted in the PLM minor.
For Reference (equivalent topics):
MFET 10301 is equivalent to MFET 11000
MFET 21301 is equivalent to MFET 42600
MFET 20301 is equivalent to MFET 32600
MFET 31301 is equivalent to MFET 42300
For more information, contact Associate Professor Jorge Dorribo Camba.