Alejandra Magana
Alejandra J. Magana is an Associate Professor of Computer and Information Technology and by courtesy in Engineering Education at Purdue University. Her research focuses on characterizing modeling and simulation practices in science and engineering. Her main goal is to understand under what conditions modeling, simulation, and visualization practices can support different forms of reasoning and learning. Similarly, she investigates how professors integrate these practices at the undergraduate level and how can they provide effective learning strategies and scaffolds that can result in deeper learning.
Magana, a computer engineer by training, holds two Master's degrees, one in technology from Tec de Monterrey and another one in education from Purdue University. She also holds a Ph.D. in Engineering Education from Purdue University. Magana is the recipient of a 2015 NSF CAREER award, which dentifies and validates pathways that students may follow as they progress toward mastery of modeling and simulation skills. She is also the PI or co-PI on several grants from the National Science Foundation to support her research. Magana serves on the editorial board of Computer Applications in Engineering Education (CAE).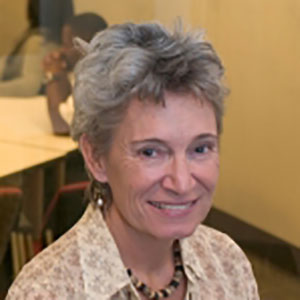 Wendy Newstetter
Wendy Newstetter is a Professor of Biomedical Engineering and Director of Learningh Sciences Research at Georgia Tech. Wendy C. Newstetter's research focuses on understanding cognition and learning in interdisciplines with an eye towards designing educational environments that support the development of integrative thinking and problem solving. Towards that end, she uses ethnographic methods to study in-vivo learning and problem solving in research laboratories—tissue engineering, neuroengineering and biorobotics—where the nature of the problems demands multidisciplinary teams with complementary skills and knowledge. Newstetter uses this research to then inform the design of problem-based learning (PBL) classrooms designed to support the development of integrative knowledge building and reasoning strategies. Most recently, she has been working to develop PBL models for instructional laboratories where students use techniques learned to tackle student-generated problems on the bench top. Newstetter also works with faculty both at Georgia Tech and throughout the nation through Project Kaleidoscope to develop more effective science, math, and engineering educational environments informed by learning and cognitive science research.