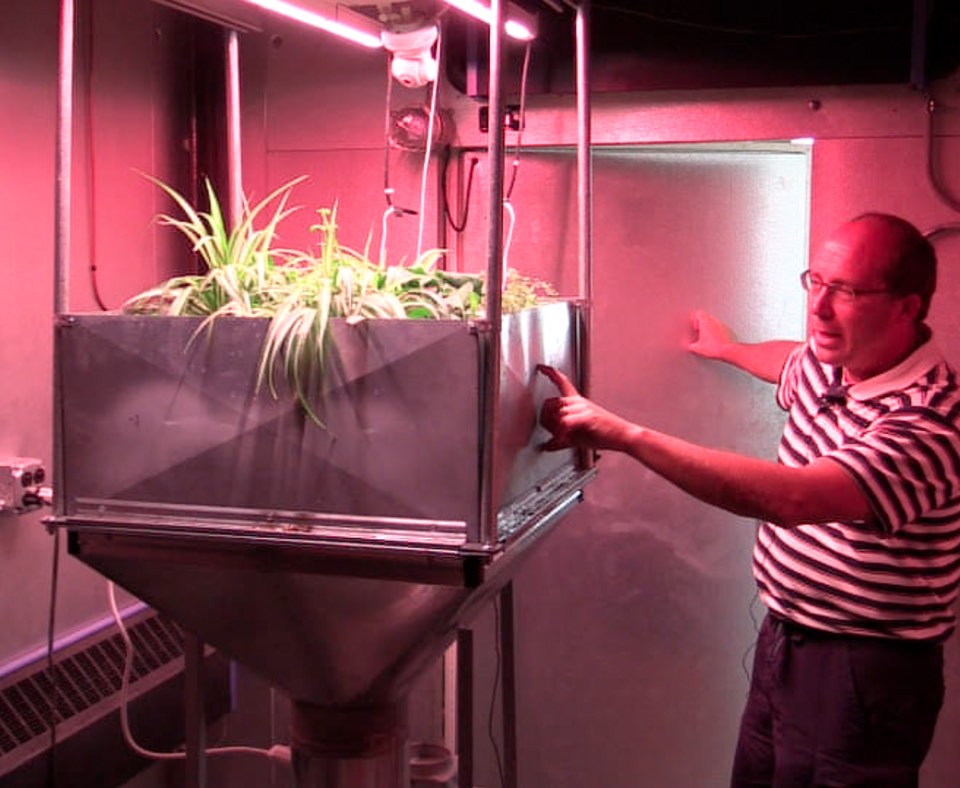 Bill Hutzel's ongoing Biowall research is becoming increasingly multidisciplinary in nature, according to a Big Ten Network report. Biowall, a plant-based filter which uses the natural ability of plants to remove contaminants from indoor air via a building's heating and air conditioning system, began purely as a technology project in 2011 for the U.S. Department of Energy's Solar Decathlon, a collegiate competition to design and build solar-powered homes. Hutzel told the Big Ten Network that his team now includes students from mechanical engineering technology, engineering, agriculture, biochemistry, horticulture, and interior design.
"We partnered with interior design students to orient it so it's aesthetically pleasing," said Hutzel, professor of mechanical engineering technology.
Read the full Big Ten Network story.
Additional information: