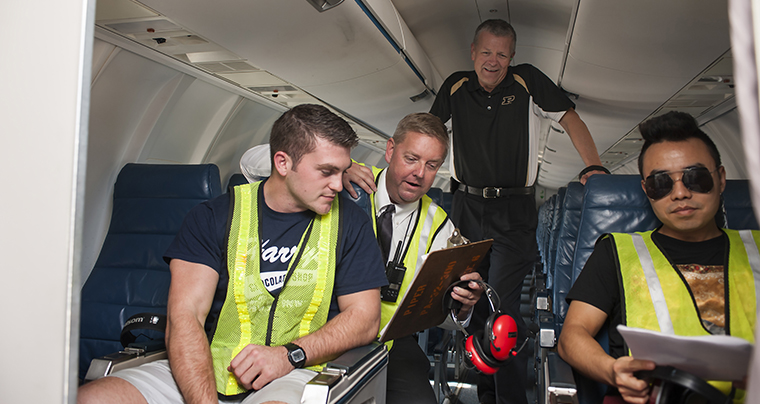 With augmented reality goggles and sensor-embedded aircraft prototype parts, Hangar 1 in the Niswonger Aviation Technology Building feels like the set of the latest sci-fi movie, but this lab is anything but fiction -- it's the Hangar of the Future Research Laboratory.
The Hangar of the Future was established in 2009 as a way to generate "next generation" student and faculty research and development projects whose goals mirror the incredible advancement of the aerospace and air transportation industry's "smart" air vehicles, propulsion systems and airports.
Read the full "Did You Know" feature from Purdue Today.